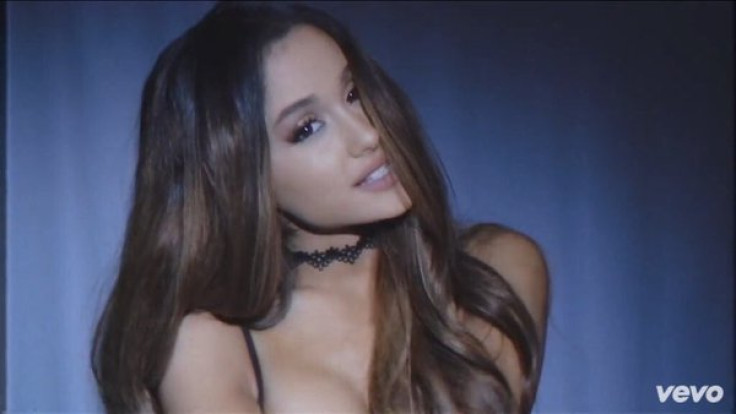 Ariana Grande has turned up the heat with the music video for her new single Dangerous Woman. The visuals, which were directed by The Young Astronauts and premiered on Vevo on 30 March, feature the 22-year-old dressed in lingerie while cavorting around seductively making for her sexiest video to date.
The US pop star can be seen writhing around on a sofa wearing a lace bra and knickers set teamed with a garter and choker. As well as her innocent schoolgirl image, Grande has left behind her trademark high ponytail instead leaving her hair to flow loose. The video has been tagged as "visual 1" meaning fans should expect a second video perhaps in similar fashion to Rihanna, who released two visuals for her latest single Work in February.
Reacting to Grande's racier look, one fan tweeted: "It's badass&she became a true & real confident woman!! I love her so much," while another supporter commented: "This is is definitely ariana's best music video so far she looks so grown up and mature i'm so proud of her." One other impressed fan weighed in: "I am more than proud of her, she's grown with her music & has achieved so much!"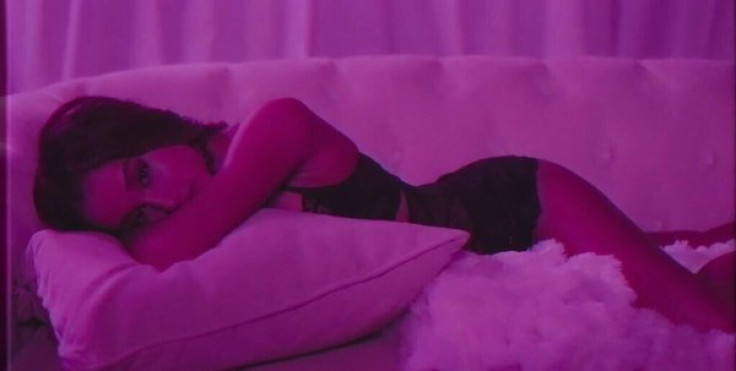 Explaining the reason for releasing two videos, Grande told BBC Radio 1 DJ Nick Grimshaw: "We are doing something weird. We are doing two visuals because this song makes me feel two kinds of ways. It makes me feel sexy and glamorous and I wanted to do a simpler more glam-themed video. And then I wanted to do another video because it makes me feel also kind of like a super version of myself. It makes me feel like inside me is a black latex super-bunny woman. So there is a simple approach and a weirder more cinematic conceptual bizarre video."
The premiere comes just weeks after Grande dropped a video of herself singing Dangerous Woman acapella. Detailing her writing process for the new single, the Problem singer told Grimshaw: "Sometimes writing can take the longest time and recording can take seconds. Dangerous Woman took literally a second because I love it. When I don't like a song or I feel something is being forced on me, sometimes it can take me a while to find the right tone or to really commit to it and I won't end up using it anyway usually."
Dangerous Woman is the lead single for Grande's third album of the same name, which is set for release on 20 May. The record was previously titled Moonlight but Grande changed the name to represent strong women, telling fans in a live chat earlier in March: "Moonlight is a lovely song and it's a lovely title. It's really romantic, and it definitely ties together the old music and the new music.
"But Dangerous Woman is a lot stronger. I want to be empowering my fans. I feel like my personal growth is reflected in the sound. I'm really proud of it... To me, a dangerous woman is someone who's not afraid to take a stand, be herself and to be honest."
Watch Ariana Grande's Dangerous Woman video: