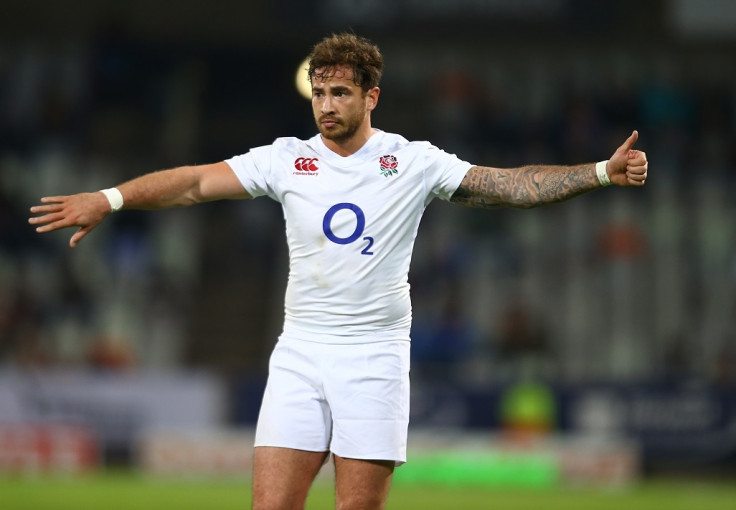 Danny Cipriani has told how he was left "miffed" at failing a roadside breath test after drinking four Espresso Martinis, a vodka cranberry and champagne at breakfast. The Wasps and England Saxon star, 28, crashed his black Mercedes C-Class one hour after a 4am booze-fuelled meal on June 1 last year.
He had been celebrating his man of the match performance - which included scoring two tries and kicking 10 conversions - in England XV's overwhelming 71-12 victory over the Barbarians at Twickenham.
Appearing at Westminster Magistrates' Court on Monday (20 June), Cipriani said he drank Grey Goose vodka and cranberry and two espresso martinis with dinner at the Eight Over Eight sushi bar in King's Road, west London, at around 8.30pm.
After sleeping at a friend's house for a few hours, Cipriani then continued his night out before retiring to a friend's house for another short sleep lasting about three hours
The fly half then met with friends at VQ in Fulham Road where he had an English breakfast, a flute of champagne and two more Espresso Martinis, a cocktail that typically has coffee liquor and vodka in.
After getting a taxi to where his car was parked in Fulham, Cipriani crashed head-on with a Toyota Prius while travelling at about 20mph. The driver of the Toyota called police who arrived at the scene and administered a breathaliser test.
The test showed he had 67 microgrammes of alcohol per 100ml of breath. The legal limit is 35. "I was miffed that I was over the limit. I didn't have slurred speech at all," Cipriani told the court.
Prosecutors claim the rugby star, who has won 14 caps for England, did not call the police himself because he knew he was over the limit. The trial continues.