Is Danny Dyer the new Doctor Who? 'I could do it easy and keep my accent too', says EastEnders star
The 39-year-old soap star has his sights set on space and time travelling.
Actor Danny Dyer may be swapping his role as Lord of the Queen Vic to another type of lord as he sets his sights on snatching the Doctor Who lead role.
The 39-year-old EastEnders star – who plays Mick Carter in the BBC1 soap – has hinted about leaving the show in recent months and is now rumoured to be fancying an adventure in space and time as the world's favourite Time Lord.
Dyer told the Daily Star: "I'd be interested in it. I could see myself in the scarf and all that. I think I could do it easy. I'd keep my accent too."
And fans seem keen on the prospect of switching out Peter Capaldi for the Albert Square rogue, with an online petition emerging which demands the BBC give him the role and allow him to quit EastEnders.
It reads: "My understanding is that Danny Dyer has a contract in EastEnders until October this year. Mr Dyer should then move into the position of the new Doctor."
Dyer's comments come after there has been much speculation about who should replace Capaldi, with Ben Whishaw and Miranda Hart being among the favourites.
58-year-old Capaldi made the announcement on Jo Whiley's BBC Radio 2 show on 30 January 2017.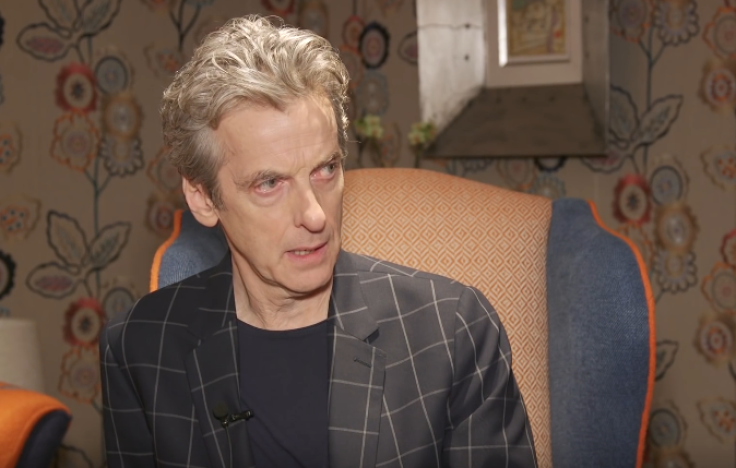 He said: "One of the greatest privileges of being Doctor Who is to see the world at its best."
"From our brilliant crew and creative team working for the best broadcaster on the planet, to the viewers and fans whose endless creativity, generosity and inclusiveness points to a brighter future ahead. I can't thank everyone enough. It's been cosmic."
Capaldi bids farewell at the same time as new companion Bill Potts, played by Pearl Mackie, makes her debut in show in the forthcoming series. But Doctor Who fans are wondering who would take on the big role, with Billie Piper claiming it would be a "snub" if an actress wasn't cast.
© Copyright IBTimes 2023. All rights reserved.