He's been playing Queen Vic landlord Mick Carter in EastEnders since 2013, but Danny Dyer has hinted that it may be time to sling his 'ook.
The 39-year-old actor – who's breakthrough role was Moff in Human Traffic – could be walking away from the soap role when his contract runs out, as rumours swirl of an onscreen death.
During a chat with reporters at the National Television Awards 2017, Dyer seemed keen to show people the "other sides of him" in terms of his acting talent.
The star is believed to be earning approximately £400,000 a year, and his contract runs out in October. Following his plans thereafter, he told The Sun on Sunday: "We'll have to see then."
He added: "Four years is a long time. It's been really rewarding but there's other stuff out there. I'd love to show other sides to me, I loved theatre and all that."
Dyer, having played notable parts in Mean Machine and The Football Factory, has often been typecast in 'hard-man' roles – so it will be interesting to see what else he has to offer. Dyer previously turned down the role as Mick Carter in EastEnders back in 2009, claiming in his autobiography Straight Up that he would not join the cast until he was '50 and fat'.
Dyer won the Serial Drama Performance award at the NTAS in 2015, and again in 2016.
An insider previously spoke about Dyer's contract to The Mirror, citing: "Danny is so popular it's a no-brainer.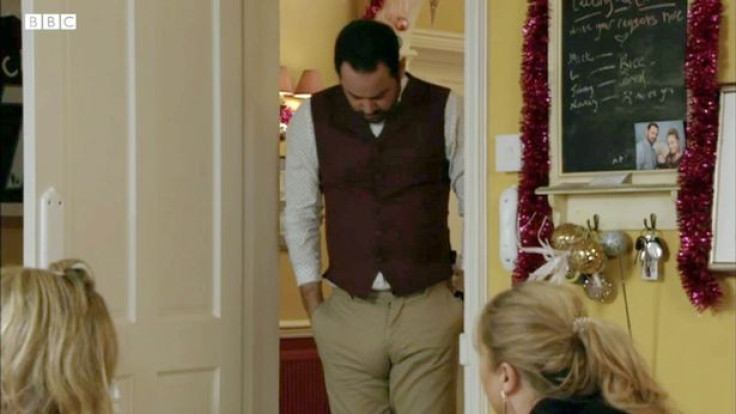 "He's very much in the plan for the show going forwards and he's said himself how much he enjoys it.
"It's been a great casting so far and everyone wants it to continue – especially the fans. The formal negotiations will be starting soon, with the hope to confirm it early next year."
The surprise report comes amid rumours that his character Mick is to be murdered by his own son, Lee Carter (Danny-Boy Hatchard). An unconfirmed rumour claims that the loveable rogue will lose his life at the hands of his eldest child, a storyline discovered by actor Hatchard himself on a false Wikipedia entry.
It read: "He was axed in August 2016, and will leave the soap in 2017 after killing his father Mick Carter in a dramatic fight outside the Archers over his debt."
Responding to the rumour on Twitter, Hatchard posted: "Wikipedia makes me laugh. Next it'll say Piers Morgan is a feminist and Donald Trump is black..."
No smoke without fire...