Following in David Tennant's shoes, fellow Scottish actor Richard Madden, most famous for playing Robb Stark in Game of Thrones, is in the running to become the next Doctor Who. Now that the 30-year-old star's ex-girlfriend Jenna Coleman is no longer the Doctor's companion, the coast is clear for Madden to take charge and nab the lead role in the hit BBC show.
Speculation is rife over who the next Time Lord will be – with the likes of Ben Whishaw, Richard Ayoade and Miranda Hart being the bookies' favourites – but a new frontrunner is trying his luck.
Madden has long been considered a favourite to fill the position. He has previously hailed the BBC sci-fi series and admitted that he'd love a starring role.
A source told The Sun: "Richard's name has come up in discussions in the past, and will be high on the list of potential replacements when the formal casting process gets under way.
"He's very different to Peter [Capaldi, the current Doctor], obviously a lot younger, but part of the appeal to regenerating the Doctor every few years is to reinvent the character.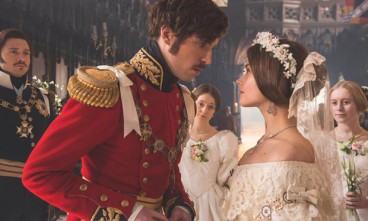 "Bosses love mixing things up, and hiring Richard would allow them to do that. He's also got a huge fanbase who would love to see him as the character. And with Jenna having now left, the timing could be perfect," they added.
Coleman, also 30, starred in Doctor Who alongside Matt Smith and Capaldi, joining the show in 2012. She is now starring in the hit ITV drama Victoria.
Speaking of Doctor Who, Madden previously said: "I'd love to be in Doctor Who one day — it's one of my favourite shows, but not while Jenna's in the show.
"I mean, I love Doctor Who. I've always loved Doctor Who — I've watched it since I was a kid. We'll just see what happens in the future."