Dating, sex and relationships are part of unusual courses offered in South Korean universities
"The aim of the course is to develop students' ability to choose what kind of person is right for them," a professor said.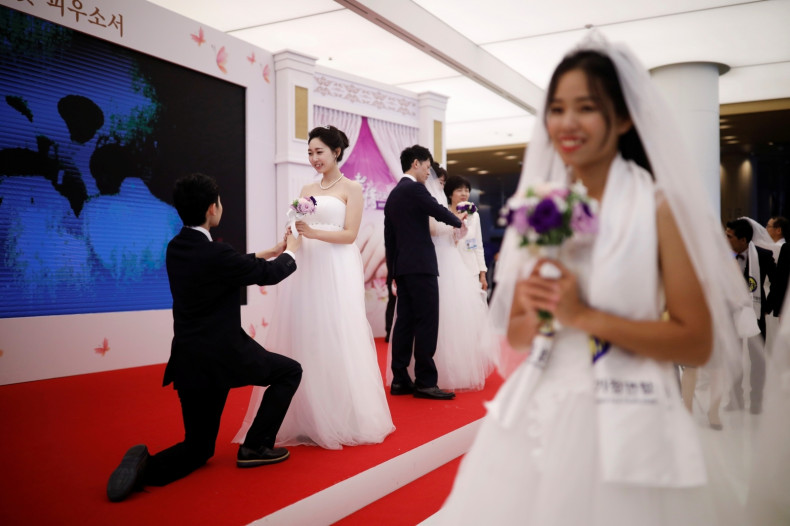 With birth rate on the decline in South Korea, especially when compared to the reclusive North Korea, academics have resorted to teaching the country's youth how to date, have sex and establish healthy relationships.
Two universities in the country offer these unusual courses that make it mandatory for the students to date their classmates.
Professors teaching at the university believe the new generation South Koreans are running away from the age-old traditions of love, courtship and marriage, creating an adverse social condition. The course was aimed at rectifying the trend, they told local online publications.
Dongguk University in South Korea calls its course "Marriage and Family", where students have to date three of their classmates for a month each by the end of their semester. Kyung Hee University's course is titled "Love and Marriage".
Professor Jang Jang Jae-sook is the brain behind both the courses. He teaches at Kyung Hee and has founded the course at Dongguk, according to Study International.com.
"The course does not teach students that a happy relationship should end in marriage, as today's students consider both dating and marriage to be optional," Jang reportedly said. "The aim of the course is to develop students' ability to choose what kind of person is right for them, so they can make healthy relationships."
The professor added that the course is significant in today's scenario where there is a rise in incidents of child abuse and dating violence.
Professor Jun Mi-kyung, who runs the course at Dongguk, reportedly said that they received a positive response for the course at their university. He added that female students, in particular, appeared more keen, and clearly express who they want as their partners.
He said that often many students who date each other as part of the course end up married, but most of those relationships are short-lived.
"Of course, some partners actually developed into real couples, but after a year, the majority of them seem to have separated.
"This is natural, as most college relationships end in break-ups rather than marriage. Maturing through relationships and break-ups are the primary objective of this course," Jun added.
Jun noted that these courses were framed after it was realised that many from the young generation did not engage in marriage, relationships and raising children. Some who had interest did not know how to choose the right partner for a lasting relationship, he added and said: "This is because students do not have the chance to look into their behaviours, so this is the main objective of the course.
"For instance, we speculate scenarios such as what you would do if you were jealous: to tell their feelings, pretend that they are not jealous, or to restrain their feelings. We share the results together and discuss how to overcome such conflicts," Jun explained.
Offering another unusual course in the country is Inha University, where students learn to deeply think about what makes life valuable and prioritise between success, love, and marriage, according to an article in Koreaboo online news portal in South Korea.
Popular personalities from different walks of life share their experiences during lectures to teach students the value of love and relationships.