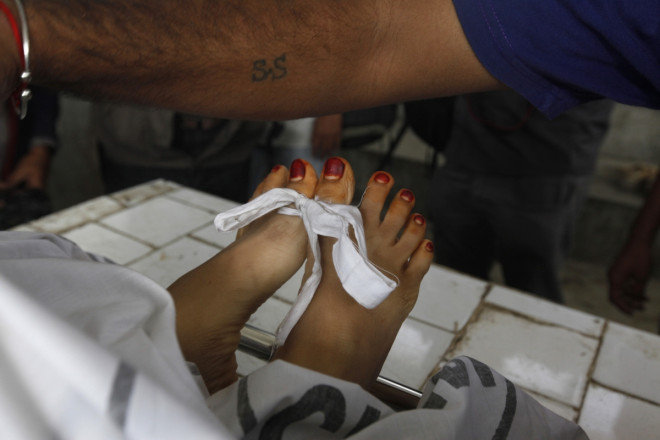 In a bizarre case in Kuwait, two daughters found their mother's wasted corpse eight months after her death in the apartment they had been sharing with the dead woman.
All the while the daughters had assumed their mother was sleeping before discovering her skeletal remains in her bedroom, gulfnews.com reported.
Every day the daughters would go out in search of food while their mother stayed indoors 'sleeping' in a separate room. They discovered her corpse only after they removed the blanket that covered her to check on her, the website quoted the local daily Al Watan.
Later, the horrified daughters called the police for further investigation. They told the police that they had assumed their mother woke up after they left home and went to sleep before they returned in the evening.
The mother was covered in a blanket which prompted them to believe that she was in good health and was sleeping peacefully.
Meanwhile, local police ruled out any foul play and declared that the woman had died due to natural causes.
Soon after the news was published online people reacted strongly to what they perceived as negligence by the two daughters and blamed them for their sheer insensitivity towards their mother.
"Even if we suppose the two daughters had mental issues, I am sure the poor woman had a relative, someone who knew her," one person wrote. "There is no way no one asks about her for eight months. This is too much," the website quoted a reader's reaction.