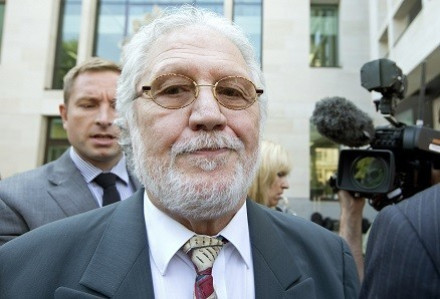 Former Radio 1 DJ Dave Lee Travis has pleaded not guilty to 15 indecent and sexual assault charges against him dating back to 1976.
Travis, real name David Patrick Griffin, is accused of 14 counts of indecent assault and one count of sexual assault against 11 woman aged between 15 and 29 at the time.
The offences are alleged to have taken place between 1976 and 2007.
Travis, 68, of Leighton Buzzard, Bedfordshire, appeared at Southwark Crown Court to deny all charges. The DJ is expected to stand trial in January.
Travis was arrested last November under Operation Yewtree, the inquiry into sex offences set up in the wake of the Jimmy Savile sex scandal.
Fourteen people have been arrested since the opening of Yewtree, which was set up by Scotland Yard to investigate alleged sexual offences by Savile and others.
Travis, PR guru Max Clifford, former BBC chauffeur David Smith and entertainer Rolf Harris are the only ones to have been charged in the investigation.
Other high-profile names to have been arrested include comedian Freddie Starr and singer Gary Glitter.
The allegations against Travis are not connected to Savile, who died in 2011.