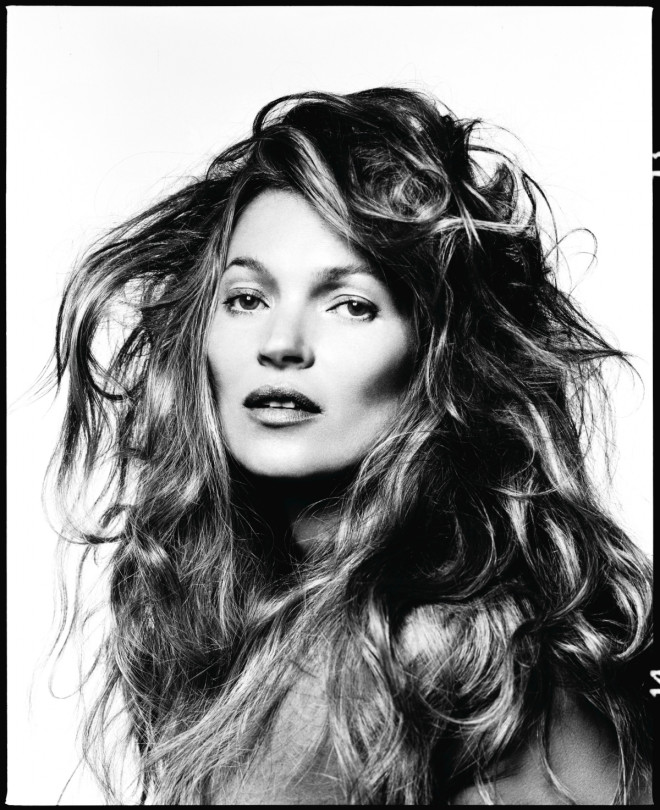 The first time I met famous British photographer David Bailey was at the gallery three years ago.
Initially I did not recognise him as the image of a Swinging Sixties In Vogue dandy and was let down by an aged 76 years old man, dressed down, discreet, almost reclusive but his sparkling eyes, mischievous smile, wry humour, attention to detail and women gave it all away.
Before he walked away, I managed to catch a glimpse of that 'Bailey' attention that made me feel special.
I had a Catherine Deneuve moment.
The Exhibition-Stardust
David Bailey, an image-maker, chronicler of our age, anthropologist, and photographer of past and future generations, has been given the entire ground floor of the National Portrait Gallery to direct an exhibition of more than 300 striking images and portraits of actors, writers, musicians, filmmakers, designers, models, artists and people encountered on his travels.
To be granted the entire ground floor of the National Portrait Gallery is a real honour known only to Lucian Freud and David Hockney.
The gallery feels crowded with people and works. At the entrance of the exhibition, I was disorientated and did not know where to start when a gallery attendant informed me that the exhibition was curated thematically and not chronologically.
But still who and where do I start looking, Mick Jagger on my front, Kate Moss on my right, Beyonce on my left?
The first room at the entrance is dedicated to the Rolling Stones that Bailey first met when Mick Jagger was in a relationship with the sister of Jean Shrimpton with whom Bailey was living at the time. Bailey would go on tour with them and photograph them.
He did single cover of their albums and also worked with few other musicians such as Yoko Ono, David Bowie and Alice Cooper.
As the rooms are wall-to-wall with iconic and familiar faces you get a Big Brother's effect. Most visitors' comments are about identifying 'who is who' "hey check this is Kate Moss and this is Mick and Jerry". I felt who cares anyway anyhow. But by mirroring effect, I was compelled to play the same game. I was intrigued and entertained by the 'Guess Who' game.
But if the raison d'être of this exhibition is recognizing faces it would have been a pretty shallow exercise.
Instead, David Bailey's photographs embrace the quality, skill, influence, impact, role and effect of photography and contemporary art.
Sandy Nairne, the Director of the National Portrait Gallery said that Bailey was "one of the world's greatest image makers" and clearly had a "fantastic skill" for getting the best out of people. "It's not quite to do with putting them at their ease and he has said it needs a lot of looking. It is that but it's more than that ... he makes something happen between him and the sitter."
Undoubtedly, in more than 300 portraits of who is who of the past 50-odd years, David Bailey manages to make the famous immortal and the anonymous unforgettable.
The simplicity of the photographs still feels fresh and new. My favourite pictures are the black and white ones typical of Bailey's style where the sitter is dressed in black and the background in white. A very special one is the portrait of Mia Farrow.
Also the portraits of Andy Warhol and Salvador Dali that Bailey took in Paris in 1972 are intriguing. Salvador Dali and David Bailey's photograph both looking at the camera in the mirror with their sparkling eyes reflected in the chandelier reveals their cheeky sides.
Another picture presents Bailey in bed with Andy Warhol both looking at the camera except Andy does it with his closed eyes. His most memorable shots are his black and white signature works of Catherine Deneuve, Jean Shrimpton, and Catherine Bailey. They are strong and at the same time intimate maybe because he was married to them and still is with Catherine Bailey.
The photographs come in all different formats from big size full coloured ones of the Cicciolina, Vivienne Westwood, Grayson Perry and Zandra Rhodes to smaller and more intimate ones like the one of his wife, Catherine Bailey. A whole room is dedicated to her and depicts intimate secrets and very private moments.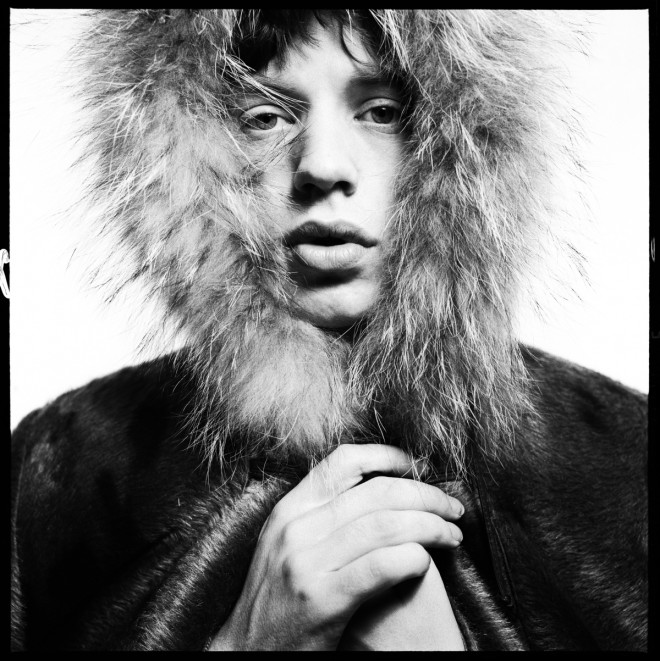 Bailey has also made three weird sculptures, X-Man, Dead Andy, Adam all casted by Pangolin (2008) that could be self-portraits or appear as jokers.
The exhibition also presents his extensive trips to Sudan to record the disastrous famine in Ethiopia, to Delhi, Papa New Guinea, Australia, Naga Hills to portrait local elders, tribes' people and capture aboriginals.
Though the contrasting juxtaposition of images of starving Ethiopian children next to the famous portraits of opulence and glamour made me feel uncomfortable and puzzled. This is when the notion of Stardom turns into dust and Bailey's Stardust universe gets demystified.
But how did Bailey find stardom?
Grace Coddington, the creative director of American Vogue who worked with Bailey while a model, summarizes it well: "It was the Sixties, it was a raving time, and Bailey was unbelievably good-looking. He was everything that you wanted him to be - like the Beatles but accessible. David Bailey's grace in his still sparkly eyes lies on his attention to other people."
With East End origins and born in 1938 he was contracted as a fashion photographer for British Vogue magazine in 1960. Along with Terence Donovan and Brian Duffy, he captured and helped create the 'Swinging London' of the 1960s.
In 2001, Bailey was appointed a Commander of the Order of the British Empire "for services to Art".
At the exhibition, I discovered the amusing letter that Bailey wrote to Sir Cecil Beaton asking him about the process of knighthood. Beaton responded " it's quite a motley assortment of people who are honoured each year- there is the fireman who has bought someone down on a ladder, the lady who has looked after a hospital - they all professionals in their own fields and you feel the seriousness or that, and the fact that the Queen swots up everyone that she comes face to face with."
Bailey asked again "what does she do with that sword? It's always made me nervous?" and Beaton's last funny touch "well she is very expert at it."
David Bailey's personal life has been characterised by his muses "never cared for fashion much, amusing little seams and witty little pleats: it was the girls I liked" David Bailey (In "Independent, London, 5 Nov. 1990.)
Bailey has been married four times: in 1960 to Rosemary Bramble, in 1965 to the actress Catherine Deneuve (divorced 1972), in 1975 to American fashion model and writer Marie Helvin, and in 1986 to the model Catherine Dyer.
Grace Coddington, again has a good description: "Bailey was unbelievably good-looking...We were all killing ourselves to be his model, although he hooked up with Jean Shrimpton pretty quickly."
There is a quote from Bailey about the time he first saw Jean Shrimpton. "One day I walked past one of the studios and there was this vision, this girl with these blue eyes...She took my breath away." Despite being told by his friend, the photographer Brian Duffy, that Shrimpton was 'too posh' for him, Bailey and Shrimpton began a relationship.
Of Catherine Deneuve, who Bailey married in 1965, he says: "I think we both thought we were more intelligent than we were, because she couldn't understand what I was saying and I couldn't understand what she was saying, so we used to give each other the benefit of the doubt." I question if this is a remedy for a successful or disastrous relationship.
In the gallery, these faces confront you and almost dominate you. This immersive show organized by Bailey, is an exercise on looking. The images manage to haunt you as the famous and anonymous come alive and become unforgettable.
Bailey's Stardust, sponsored by Hugo Boss, National Portrait Gallery (6 Feb –1 Jun) www.npg.org.uk
Virginia Damtsa is the co-founder of contemporary art gallery Riflemaker with Tot Taylor.