At least 15,000 people gathered to watch the spectacular burning of an intricately carved wooden temple on a hill overlooking Londonderry, Northern Ireland.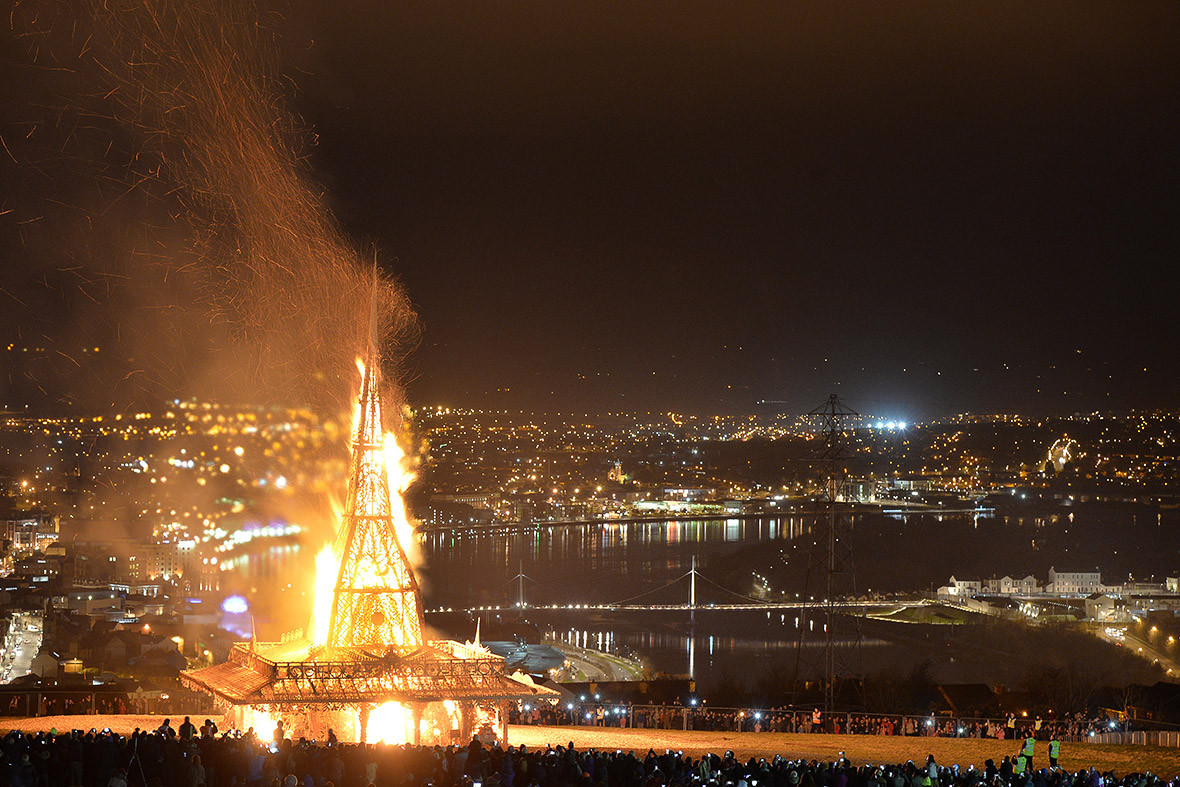 The 72ft structure was the brainchild of Californian artist David Best, who is famous for his temples built for the Burning Man festivals in Nevada.
He was invited to build one in Northern Ireland, where bonfires usually are a magnet for community division. Huge towers made of wooden pallets are set alight every year to celebrate the victory of King William of Orange over Catholic King James in the Battle of the Boyne in 1690. Eleventh Night often includes acts of sectarian provocation, such as the burning of the Irish flag and symbols of Catholicism.
The city chosen for the Temple was symbolic. Londonderry is a city so divided that its residents cannot even agree on its name. While it's legally Londonderry, the name preferred on the predominantly Protestant east side, the Catholic majority insists on its pre-British version of Derry.
Best said he created the Temple as a symbolic gesture for people to "share in the celebration of peace in Northern Ireland".
Over the previous week, more than 60,000 people had visited the Temple to decorate it with messages – often to loved ones who had died or were suffering.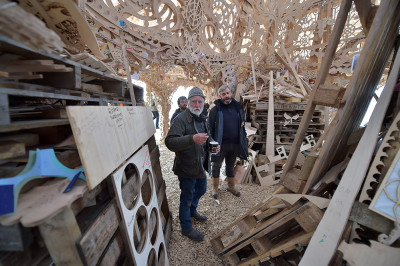 More than 15,000 people bought tickets to stand, from a roped-off distance, as a half-dozen torchbearers came forth at nightfall.
Among them were relatives of the 13 killed on Londonderry's Bloody Sunday in 1972, when British soldiers opened fire on unarmed Catholic demonstrators at a civil rights protest.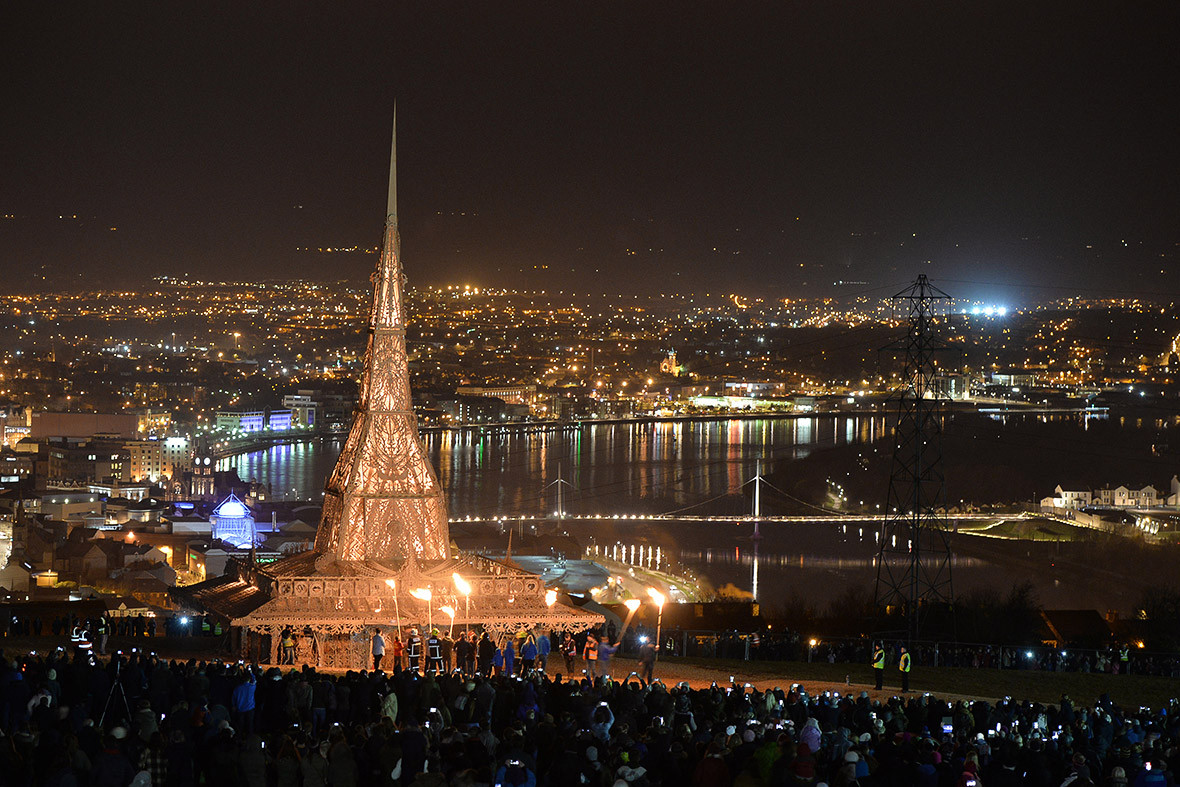 Some 43 years after Bloody Sunday, which saw Londonderry become the centre of the "Troubles", Northern Ireland's second city was in a celebratory mood as its once bitterly divided population watched the beautiful structure slowly disintegrate into ash and smoke.
Many cheered as the flames spread upward into the tower's steeple-like top. The fire's light revealed plenty of weeping faces, too, among them those who had written tributes and memorials to their relatives on the structure.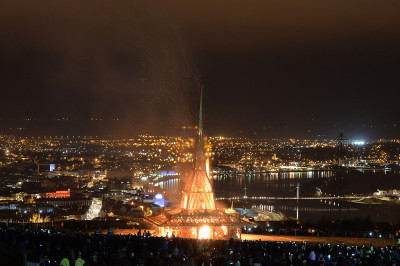 While many Catholic and Protestant figures welcomed the tower as a graceful way to promote cross-community prayer and contemplation, some have condemned it as spiritually corrupt.
"The idea that flames would bring healing or restoration is not an idea found in the Bible," said Presbyterian minister Rev Graeme Orr, who warned that the mass burning of people's prayers could represent a dangerous flirtation with "the occult or Satanism".