Temple by David Best: Burning Man artist's spectacular bonfire in Derry, Northern Ireland
For hundreds of years, bonfires have been a symbol of division in Northern Ireland. Huge towers made of wooden pallets are set alight every year to celebrate the victory of King William of Orange over Catholic King James in the Battle of the Boyne in 1690. Eleventh Night often includes acts of sectarian provocation, such as the burning of the Irish flag and symbols of Catholicism.
A beautiful art project by American artist David Best aims to turn the idea of a bonfire on its head. Catholic and Protestants have worked together to build an intricate wooden temple honouring those who died in the Troubles. This will be open to the public for a week as a place to share hopes and write memorials. The temple will then be set alight, "releasing its messages of hope into the sky" as the Artichoke Trust website puts it.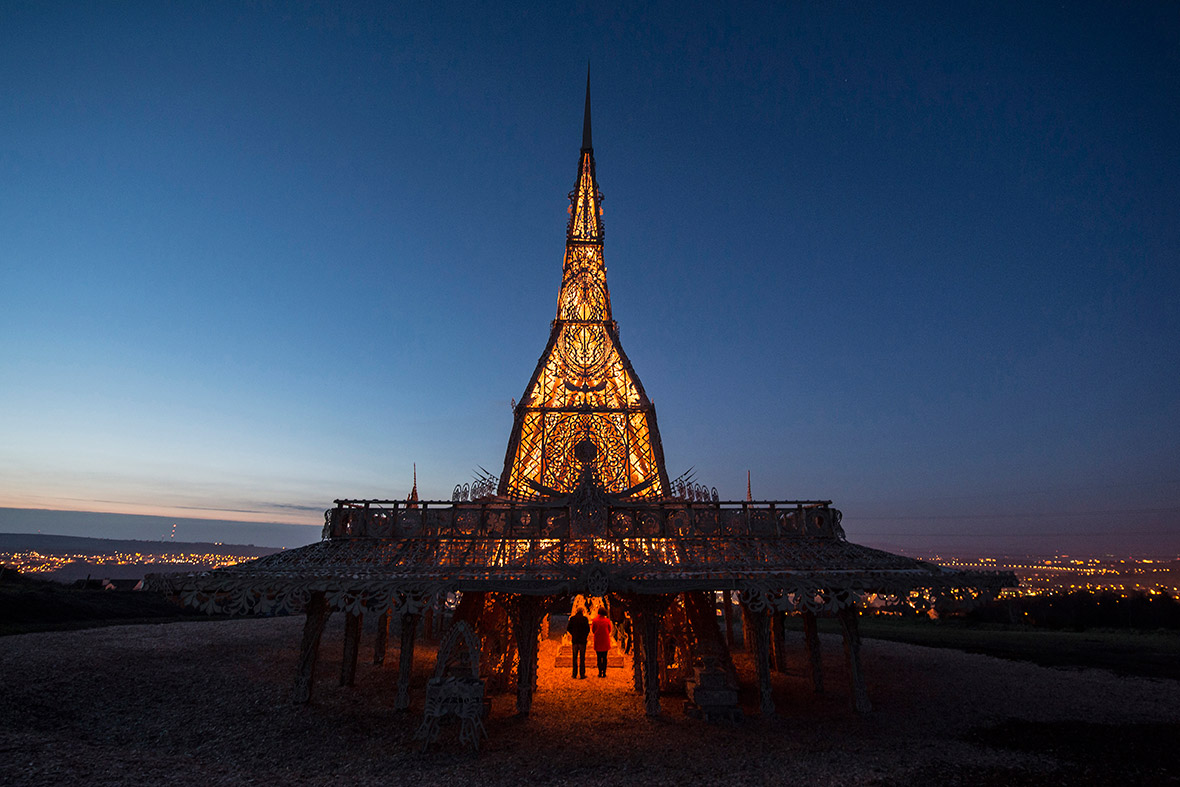 The idea was inspired by the extraordinary temples David Best builds every year at the Burning Man festival in the Nevada desert. The temple becomes a spiritual focus of the festival; people write their hopes and fears, their deepest secrets, on its walls. At the end of the week the temple is set ablaze in a cathartic ritual.
The new temple has been built in the city known as Derry to Republicans and as Londonderry to Loyalists, a city whose two names epitomise division.
The structure is open for a week so that members of the public can cover it with their thoughts. It will then go up in flames on Saturday 21 March.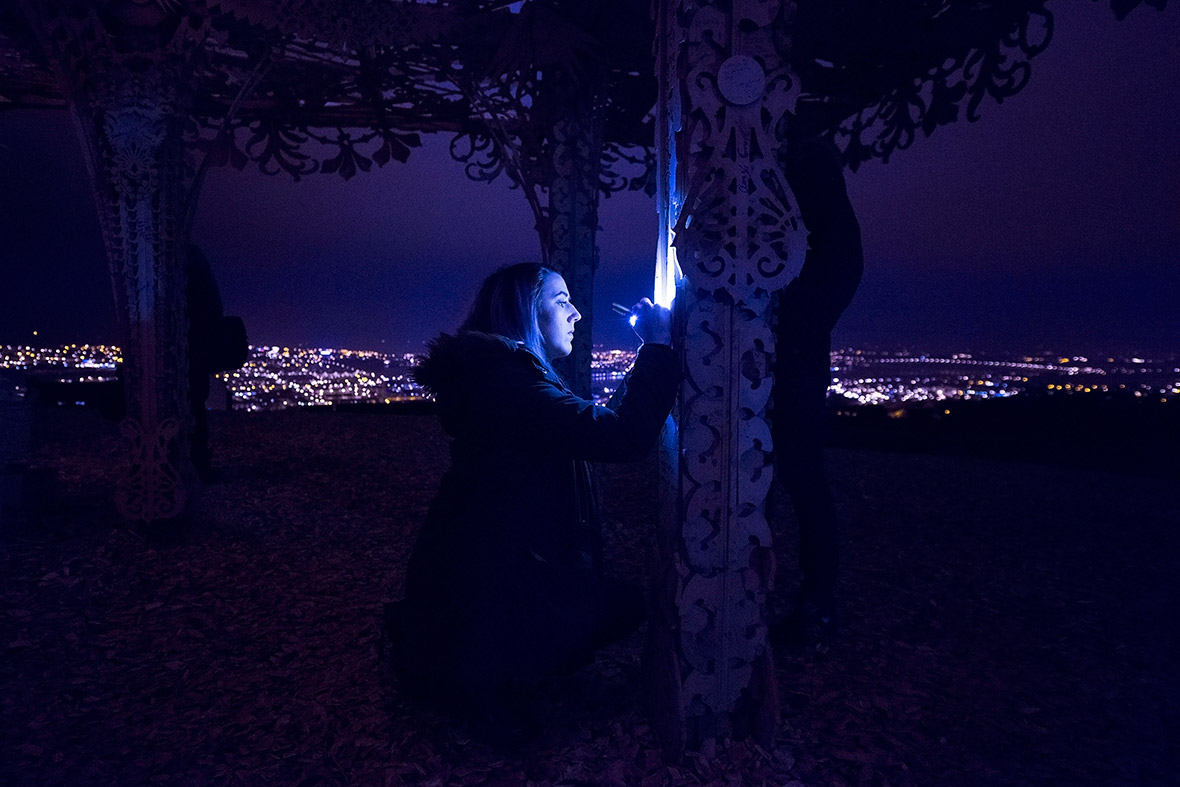 It remains to be seen whether the ceremonial torching of a wooden structure will heal any wounds. What may be transcendent at the celebration of "free love and free drugs" in the Black Rock Desert may not feel quite so life-changing on a drizzly March night on the Foyle, but it's bound to be a spectacular sight.
© Copyright IBTimes 2023. All rights reserved.