Fans and mourners have been paying tribute to music icon David Bowie at a Brixton mural of his alter ego Aladdin Sane, after the legendary artist died on 10 January. The mural has become a makeshift shrine for fans of the singer, who died after an 18-month battle with cancer.
One fan at the mural, which is located near to the singer's birthplace in Stansfield Road, said: "I'm here to pay my respects to David Bowie for the person and artist he was, and the sense of creativity and liberation that he represented which had a direct influence on my life as a teenager. He continues to have an impact, and almost to my own surprise I am absolutely devastated by the death of a 69-year-old."
People could be seen lighting candles in memory of Bowie, whose real name was David Jones. Flowers and paintings were also left at the site.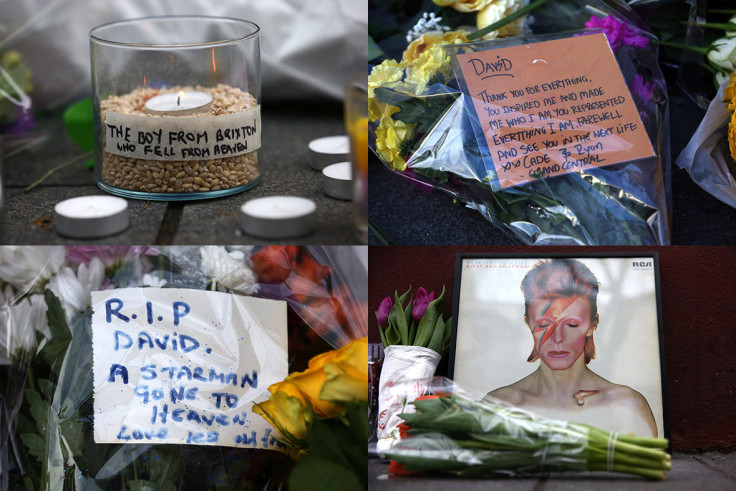 Another fan said: "He was a bit special. He was more than a rock star wasn't he? The way he changed everything. With perception of music, fashion, doing anything you want to do. He inspired a lot of people."
The star's death has been met with a large number of tributes, with politicians such as UK Prime Minister David Cameron and London Mayor Boris Johnson expressing their sadness, along with musicians including members of One Direction and Kanye West.