The BBC is set to mark the first anniversary of David Bowie's death with a new documentary. Directed by film-maker Francis Whately, David Bowie: The Last Five Years will chart the late singer recording his final albums.
Bowie died on 10 January 2016 at the age of 69 after losing a battle with cancer. The documentary will air on BBC Two and will feature new interviews with the singer filmed in the years leading up to his death and previously unseen footage.
It is the second time Whately has helmed a film about the Space Oddity singer after his first, David Bowie: Five Years, released in 2013. Explaining his inspiration behind the film, Whately said: "I always hoped that I would make another film about Bowie as we were only able to scratch the surface in the first film, but I just didn't expect it to be this soon."
He continued: "However, looking at Bowie's extraordinary creativity during the last five years of his life has allowed me to re-examine his life's work and move beyond the simplistic view that his career was simply predicated on change – Bowie the chameleon. Instead, I would like to show how the changes were often superficial, but the core themes in his work were entirely consistent – alienation, mortality and fame."
David Bowie: The Final Years will feature contributions from the singer's long-time producer Tony Visconti and musicians who recorded on Bowie's last two albums The Next Day and Blackstar, the latter of which was released two days before his death. An unreleased acapella version of Bowie's single Lazarus will play as the soundtrack to the film.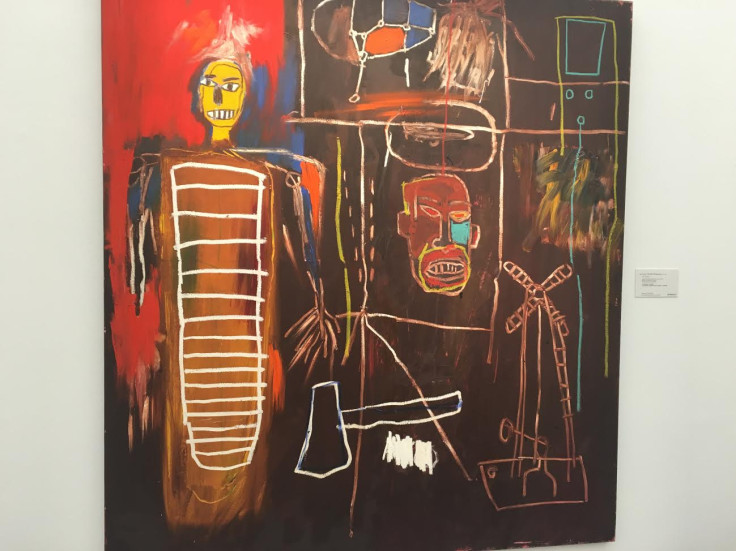 The documentary will form part of a string of series the BBC has planned for January 2017 to celebrate the life and career of the British musician. BBC Four is also set to air a compilation of rarely-seen archives of Bowie's performances and interviews spanning 40 years.
An exhibition of Bowie's personal art collection launched at Sotheby's in London on 1 November with the first auction expected on 10 November. The collection is comprised of around 400 items with work from artists including Jean-Michel Basquiat, Pablo Picasso, Damien Hirst and Frank Auerbach.
Revealing the truth behind Bowie's secret passion for art, Bryn Sayles, Sotheby's specialist and deputy director in modern Britain art, told IBTimes UK: "Bowie collected art based on what he personally responded to so he never just collected the most well-known names. That's one of the aspects that drew him to the 20th century because a lot of these artists have, for whatever reason, lagged behind their British counterparts in terms of acknowledgment so they were slightly off the beaten track."
Sayles continued: "But for him as a Brit who always really retained that identity, that was really appealing to him. He responded to a lot of his art works really viscerally, so we have an amazing work by Frank Auerbach that he said he would stand in front of this painting and it would sometimes really give weight to his angst and on other days it would really inspire him as an artist. It's that very personal response to art which drove his collecting."
Watch David Bowie's Lazarus music video: