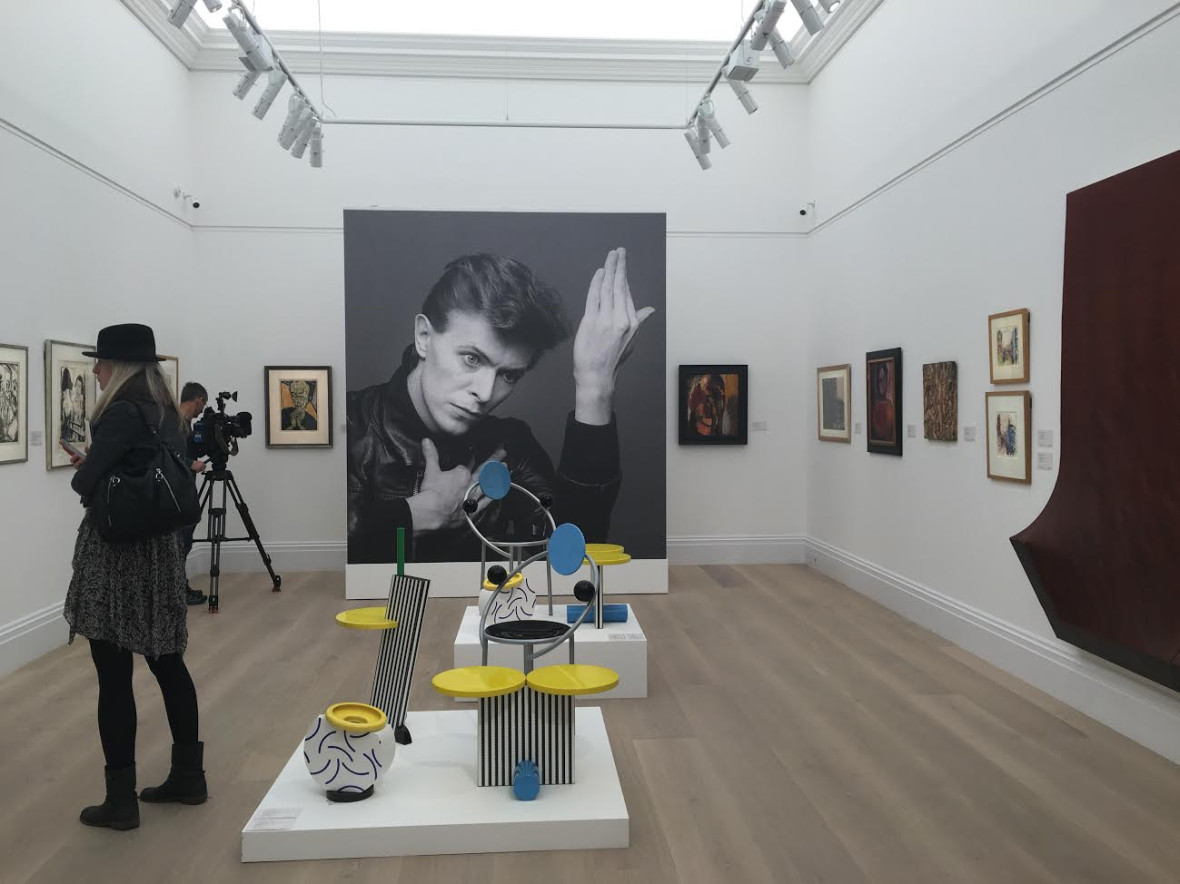 David Bowie's expansive personal art collection has opened for auction at Sotheby's in London. While fans were well-acquainted with the late singer's vibrant stage persona, little was known about Bowie's passion for collecting art until now. Around 400 paintings and furniture items from Bowie's private collection, worth an estimated £10m ($12.2m), will be put on display for 10 days.
The exhibition, which opens to the public on 1 November, is comprised mostly of paintings from 20th century artists including Jean-Michel Basquiat, Frank Auerbach and Damien Hirst, whom Bowie collaborated with. The Space Oddity singer, who died in January at the age of 69, had spent his adult years travelling the world in search of rare art.
Explaining Bowie's relationship with the art world, Bryn Sayles, Sotheby's specialist and deputy director in modern Britain art, told IBTimes UK at the press launch: "For David Bowie, collecting was a private passion.
"He never turned down a museum's request for loans so a lot of these pieces were in various exhibitions but for him, collecting was driven by his intellectual curiosity, his passion and his real love of art. It's something that he very much did for himself. This is the first opportunity for his fans and enthusiasts to see a whole new side of David Bowie."
Bowie's well-rounded personality is evident in his incredibly extensive art collection. Some pieces, like Nathalie du Pasquier's Riveira Carpet are bright and full of life, while others like Francis Picabia's Mendica oil canvas embodies the musician's interest in the mythical. Sayles said: "It's really interesting when you look at David Bowie's collection as a whole. At the real heart and soul of it is a group of British artists from the 20th century, right from the beginning, people like Harold Gilman, right the way up to contemporary pieces by people like Damien Hirst."
The specialist continued: "It is quite an eclectic collection and says a lot about David Bowie. The Memphis is very bright and vibrant but then you've got very subtle pieces that you might not think given his vivacious stage persona would be something for him. But he was very private and intellectual so those are the pieces that very much appeal to him."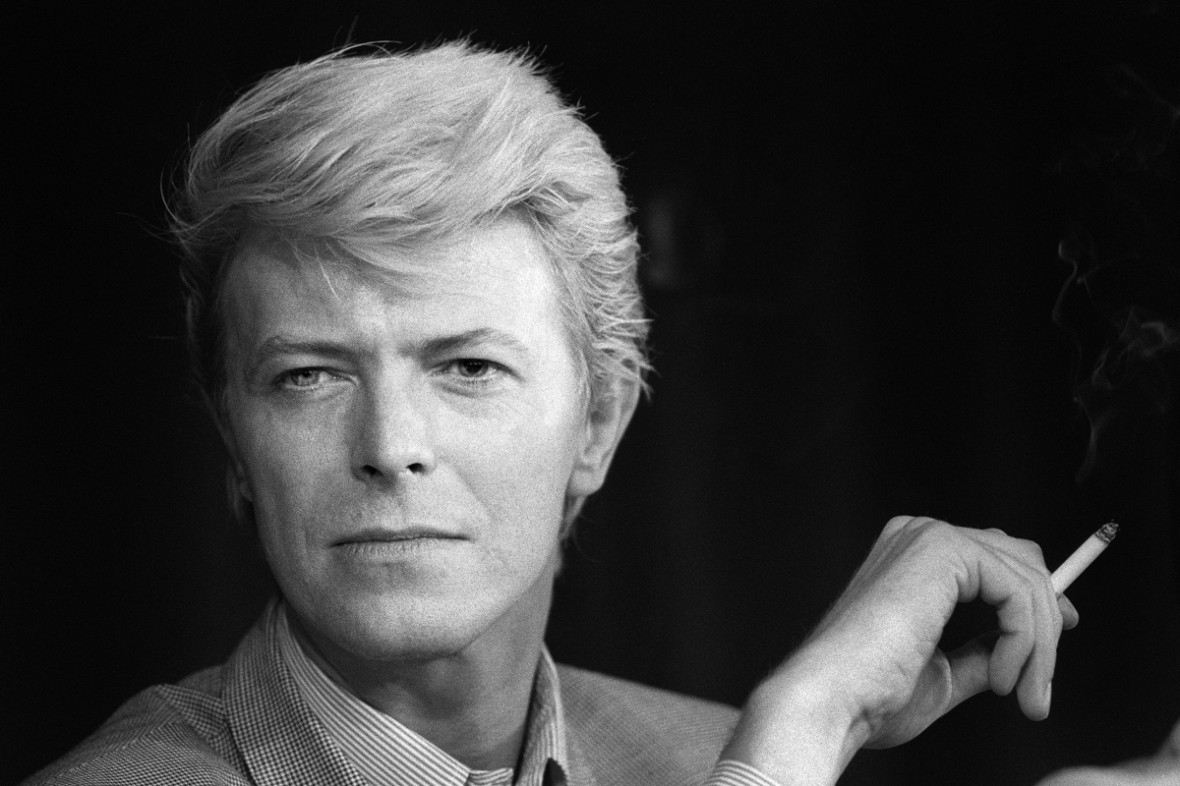 Fellow art enthusiasts may remember Bowie starring as Andy Warhol in Julian Schnabel's 1996 movie Basquiat, a biopic on the Brooklyn-born painter whose paintings are still revered today. Although from different corners of the entertainment and culture worlds, Bowie and Basquiat shared a special connection.
David Bowie art auction dates
Part I: Modern and contemporary art, evening auction – 10 November, 7pm
Part II: Modern and contemporary art, day auction – 11 November, 10:30am
Part III: Design: Ettore Sottass and the Memphis group – 11 November, 4pm
* Please note that all auctions are strictly ticketed. For more information, please visit the Sotheby's website.
Delving into Bowie's passion for the artist's work, Sayles said: "What everyone automatically thinks about David Bowie and Basquiat is the fact that Bowie played Andy Warhol in Basquiat. That's the immediate connection that comes to mind but Bowie was actually really interested in Basquiat's work and he wrote about Basquiat in the art magazine Modern Painters, which was the high-brow art magazine in the '90s.
"He wrote about how Basquiat had a not-too-secret desire to himself be a rock star. They both frequented the Mud nightclub in New York so they kind of went down the same paths. A lot of Basquiat's work, the real vibrant, expressive brush strokes, that real energy you get from his surface was something that Bowie was very interested in and found very appealing."
Visitors will have the opportunity to get up close to Basquiat's Air Power acrylic and oilstick canvas, the most expensive item in the exhibition, which is said to be worth between £2.5m and £3.5m.
A prominent theme in the Bowie Collection is the singer's penchant for South African art. The Heroes hitmaker visited the country in 1995 shortly after the end of Apartheid and sought rare pieces from undiscovered artists.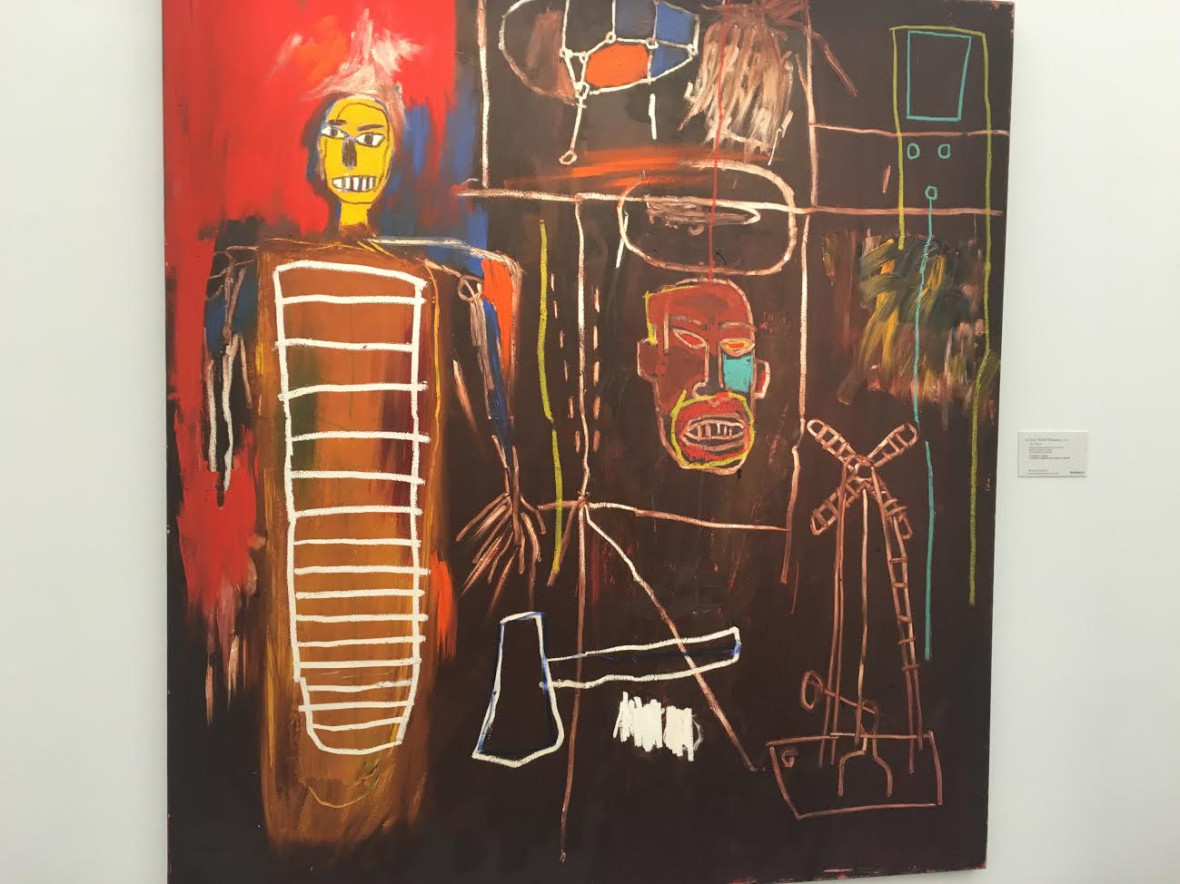 Providing an insight into Bowie's mission in South Africa, Sayles explained: "After Apartheid had ended, South Africa was really opening itself up to the rest of the world. It was really the first opportunity for a lot of these artists to present their work to the world. David got in there, he met a lot of these artists and figured out what their art was about and bought a lot of their pieces."
Being the immensely creative person he was, Bowie's passion for art and music inevitably crossed paths. Sayles said: "Both were sort of parallel elements of his creativity as most people will know about Bowie, he was an incredibly creative person but also a very intellectually engaged person and whatever he was interested in he really threw himself into."