David Bowie's son Duncan Jones has opened up about his struggle to cope with his father's death. The music icon passed away on 10 January following an 18-month battle with cancer.
Duncan, who is Bowie's eldest child from his marriage to Angie Bowie, announced the tragic news on social media, confirming that his father had succumbed to liver cancer. "'Very sorry and sad to say it's true. I'll be offline for a while. Love to all, he wrote at the time, sharing a poignant photo of himself as a child with his father.
Nearly five months on, Duncan has revealed that he is learning to cope with his loss and is thankful he was able to say goodbye. Accoridng to NME , speaking on The Nerdist podcast, he said: "I'm OK, I'm good. I was very fortunate, we got a chance to say our goodbyes. It's a weird one for me, I don't really know how to talk about it or what to say about it — other than the fact that we got a chance to say our goodbyes."
"Weird things make me miss him, but it's still early days. I'm sure I always will, but it's tricky. He was a big gravitational pull in my life as far as who I saw myself as. How I separated myself from the world and how I saw myself."
On 10 February, exactly one month to the day since his music legend father lost his battle with cancer, Duncan announced in a poignant message that he is to become a father for the first time. The 44-year-old father-to-be made the announcement on Twitter, and posted: "1 month since dad died today. Made this card for him at Christmas. Due in June. Circle of life. Love you, granddad."
The message was accompanied by an image of a hand-drawn pregnant cartoon character with an umbilical cord coming out of its stomach. A speech bubble from the baby says: "I'm waiting."
Anticipating the forthcoming arrival he added: "It's bittersweet because right now my wife is very pregnant and she's due in June."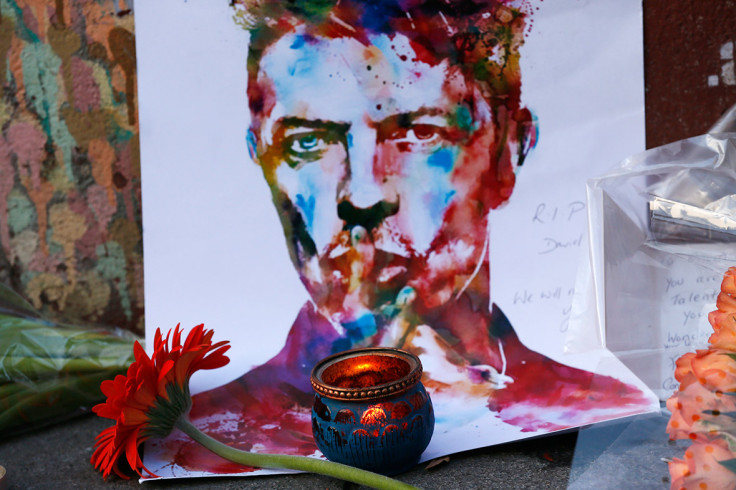 Jones, who is an established film director said he is inspired by his father's experimental spirit. "I think as much on the creativity level — his bravery and willingness to try stuff that other people weren't expecting," Jones added.
Following Bowie's death, the star's family said they were "overwhelmed" by the public reaction to the passing of the music legend. Responding to the messages of support and sympathy, in a post on Bowie's official Facebook page, the family expressed their gratitude to the singer's legions of fans, adding that they "welcome everyone's celebration".