David Cameron has broken his post-resignation radio silence to cast doubt over the future of the euro. The former British prime minister told a group of American students that the currency was "not working as it was intended".
"Some countries have seen decades of lost growth. Those countries have a single currency, but they don't have a single fiscal system, a fiscal tax system – it creates bigger difference," he reportedly said.
Cameron, speaking at the DePauw University in Indiana on Thursday night (8 December), also warned of the "rise of populism" after the Brexit vote and Donald Trump's White House victory.
"I stand here as a great optimist about how we can combat populism. It may seem off that I'm so optimistic, after all, the rise of populism cost me my job," he said.
The address was Cameron's first major speech since losing the EU referendum and quitting Number 10 in July. His comments come after Matteo Renzi lost a constitutional referendum in Italy and stepped down as prime minister.
The country faces political turmoil as President Sergio Mattarella decides what to do next. Mattarella is currently consulting with the leaders of Italy's parliamentary parties on forming a caretaker government until new elections are held.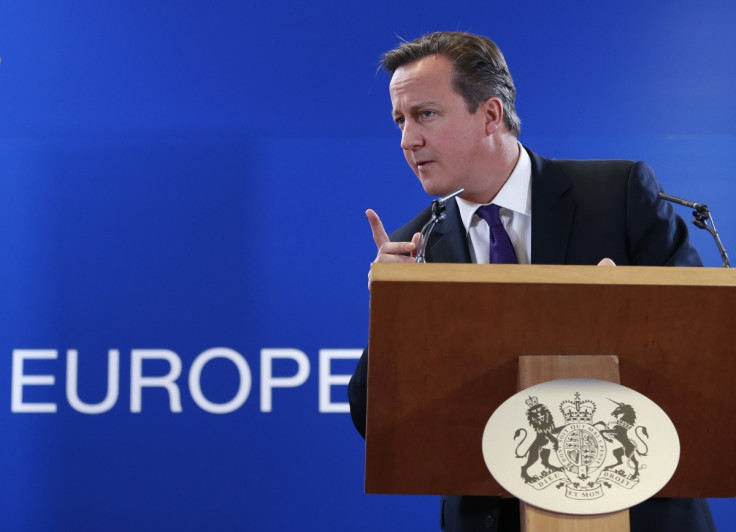 The populist Five Star Movement is the largest opposition party and wants to hold a referendum on Italy's use of the euro. The UK decided not to join the eurozone in 1999 after then Labour Chancellor Gordon Brown opposed the move.
Cameron erved as a special adviser to former Conservative Chancellor Norman Lamont during one of the UK's most embarrassing economic episodes, dubbed Black Wednesday.
Lamont was forced to withdrawn Britain from the European Exchange Rate Mechanism in September 1992. The event saw sterling plunge in value and interest rates rapidly rise.