David Cameron is to hold his final cabinet meeting as prime minister after six years in 10 Downing Street before Theresa May takes over and appoints a new office. May will become Britain's second female prime minister on Wednesday (13 July) after Andrea Leadsom, her last rival in the Tory leadership race, decided to drop out "in the interests of our country" before the final vote could take place.
Cameron originally announced he was going to stand down in October after Britain voted to leave the EU in the historic referendum on 23 June, but decided to bring his resignation forward after it was revealed May would be the sole candidate for Conservative leader and would effectively become the new PM.
Cameron will now meet with his cabinet, including chancellor George Osborne and foreign secretary Phillip Hammond, and is expected to be paid tribute by his colleagues, led by the home secretary May.
Cameron will then take his final PMQs session at the House of Commons on 13 July, after which he is expected to tender his resignation. Cameron has already paid tribute to May outside Downing Street after it was confirmed she would be the new party leader.
He said: "I'm delighted we are not going to have a prolonged Conservative leadership election campaign, I think Andrea Leadsom had made the absolutely right decision to stand aside and it's clear Theresa May has the overwhelming support of the Conservative Parliamentary party.
"She is strong, she is competent, she's more than able to provide the leadership the country is going to need in the years ahead, and she will have my full support."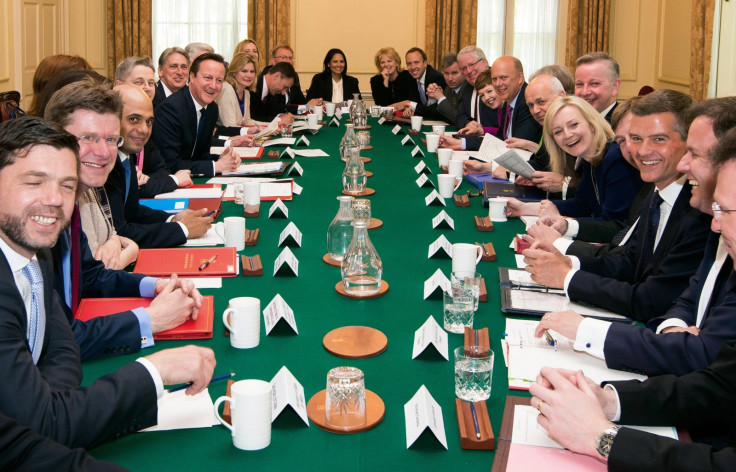 May said she is "honoured and humbled" to be fast-tracked as leader of the Conservative party and vows to make Brexit a success despite campaigning for Britain to remain in the EU.
She said: "During this campaign my case has been based on three things. First, the need for strong, proven leadership to steer us through what will be difficult and uncertain economic and political times, the need, of course, to negotiate the best deal for Britain in leaving the EU and to forge a new role for ourselves in the world. Brexit means Brexit and we're going to make a success of it.
"Second we need to unite our country. And third, we need a strong, new positive vision for the future of our country - a vision of a country that works not for the privileged few but works for every one of us.
"Because we're going to give people more control over their lives and that's how together we will build a better Britain."