David Davies MP has hit out against the "unacceptable bullying" towards Brexiteers which has become "part of life" following a confrontation with pro-EU demonstrators outside parliament.
The Tory MP for Monmouth in South Wales was recorded getting into a "very aggressive" dispute with the protesters while conducting an interview for Sky News, with both sides accusing the other of acting hostile towards the other.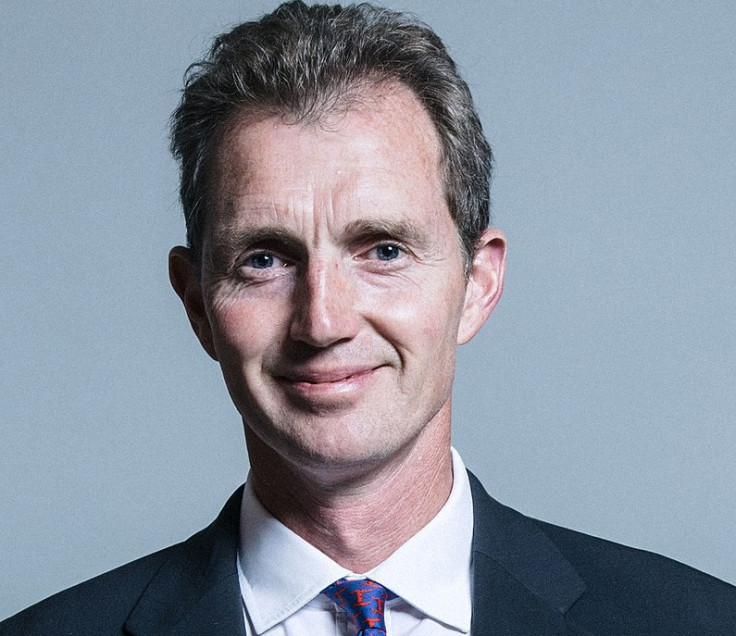 Davies, who backed Brexit, accused members of the Stand of Defiance European Movement (SODEM) protest group of "jumping out" and accosting him on the street and shoving an EU flag in his face as he made his way towards Parliament.
Both sides then continued to argue, with the MP accused of attempting to intimidate the protesters.
Footage of the incident appeared to show the end of the dispute, with Davies filming the demonstrators on his phone "for my own protection" before walking away.
Speaking to IBTimes UK, Davies said: "I've told the police about the incident because it is becoming very difficult to walk past there each day.
"I told them to stop swearing as there were schoolchildren present but they continued to act very hostile and aggressive."
Posting on social media, Davies added: "I was physically threatened and verbally abused by one male who barred my way. It is unacceptable bullying and it must stop."
In a tweet describing the incident, SODEM - who stage their anti-Brexit protests outside Parliament every day that MPs are in session, said: "We had an altercation with David Davies when one of our flags brushed the side of his hair.
"For some reason he has a problem with us waving the 'union flag' and decided it was appropriate to voice this rather aggressively in public on the green today."
The incident occurred following another separate incident involving fellow pro-Brexit MP Jacob Rees-Mogg during an event at Bristol university.
The Conservative MP for North East Somerset, who has been condemned for his beliefs and comments on abortion and gay marriage, was involved a brawl after masked protesters disrupted the talk at the university's politics and international relations society.
Bristol Anti-Fascists later claimed responsibility for the protests over the MP's "homophobic and anti-abortion beliefs".
Following the disorder, Rees Moog downplayed the incident which did not result in him being harmed. He told the BBC: "Some people who don't agree with me wanted to make their point, and I don't object to this.
"I think we live in a free society and freedom of speech is very important."