Former minister and Tory MP Anna Soubry has urged the prime minister to stand up to hard Brexiteers and kick them out of the Conservative party.
Following Monday's (5 February) announcement that the UK would not remain in a customs union within the EU, Soubry told BBC's Newsnight that the party had been hijacked by "hardline ideological Brexiteers" who could end May's premiership, as they did John Major's and David Cameron's.
Escalating the ongoing war of words between the anti- and pro-EU wings of the party, the former business minister said: "If it comes to it, I am not going to stay in a party which has been taken over by the likes of Jacob Rees-Mogg and Boris Johnson. They are not proper Conservatives.
"They are not the Tory party I joined 40 years ago and it is about time Theresa stood up to them and slung 'em out."
Soubry called for a re-evaluation of the Conservative Party identity, warning, "Unless Theresa stands up and sees off these people she is in real danger of losing huge swathes of not just the parliamentary party but the Conservative Party."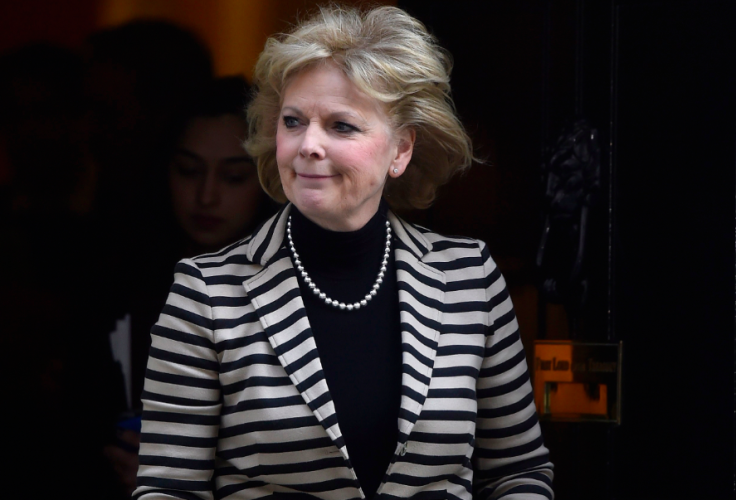 Soubry accused May of pandering to the hardline Brexiteers in the party, and of "forgetting there is a much larger group who are getting sick and tired of this".
"Something is going to have to give because if it doesn't not only will we get Jacob Rees-Mogg as our prime minister, we will get a devastating hard Brexit which will cause huge damage to our economy for generations to come."
According to a leaked report obtained by The Telegraph, the UK could be forced to implement as many as 37 directives during the two-year transition period of exiting the EU. These include the possibility of moving financial clearing houses away from the City of London and binding the UK to renewable and energy efficiency targets.