Manchester United goalkeeper David de Gea has denied all wrongdoing after being implicated in a sex scandal on 10 June. De Gea said "everything is a lie" and was intended to tarnish his reputation, adding that the case is already in the hands of his lawyers.
Spanish publication El Diario.es reported on Friday that a protected witness in the investigation into a notorious pornographer implicated De Gea, Athletic Club's Iker Munian and another unnamed player in a sexual abuse scandal that took place in 2012. The woman said the United keeper was responsible for arranging the encounter with the two players through Ignacio Allende Fernández, commonly known as 'Torbe' in Spain, adding that she was forced to have sexual intercourse with the pair.
The claims were revealed as part of the investigation into Torbe. The pornographer has been in prison since April awaiting charges of human trafficking for sexual exploitation, sexual assault, child pornography, prostitution, extortion, money laundering and crimes against public health.
After De Gea's national teammates Hector Bellerin and Aritz Aduriz refused to discuss the issue in a scheduled press conference, the United keeper called a second press conference later on Friday to give his first statement.
"The first thing is that I am the first surprised by this news and from there I would like to deny it. It is a lie and a falsehood. Nothing else," De Gea said.
"I was quiet in my room, playing PlayStation, when suddenly the news arrived. First I spoke with my family but they know me very well and know that everything is false.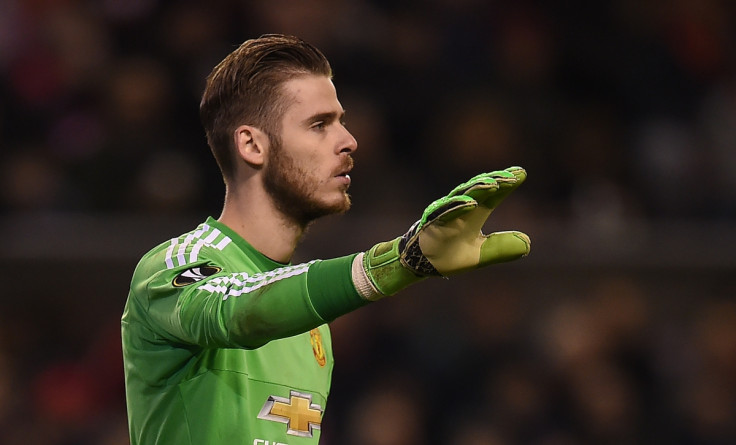 "I know [it is not just an alleged report in the press but a part of a police investigation]. They can give all the data about me they want. It is already in the hands of my lawyers. I am very quiet guy. I know what I've done with my life and cannot say much more."
Questioned as to whether he knew either Torbe or the woman, he replied: "The truth is that I have no idea where something like this can come from and how it can be in the press. It is a way of trying to tarnish the image of someone. It is false. I move forward."
The Manchester United star added that he has not even considered leaving the national team camp, as he feels stronger than ever and wants to take the goalkeeper spot in Spain's first game against the Czech Republic on Monday.
"Of course. This gives me more power to be here with the national team. I've had a great support from my teammates and I really want to play in this European Championship. Everything is false and will be in the hands of my lawyers.
"This gives me more power to train, to be eager to play. They can say whatever they want because it is all false. I'm a very calm guy and few things make me not calm. I'm looking forward to training and will keep doing what I like."
"I'm very quiet. It is something that characterises me on and off the pitch. I'm eager for the tournament to start and I look forward to playing."