David De Gea sex scandal: Spanish presidential candidate criticises selection of Manchester United star
A candidate in Spain's presidential elections has said he does not "feel comfortable" with David de Gea as the national team's goalkeeper, following the Manchester United star being implicated in a sexual abuse scandal. Pedro Sanchez, leader of the centre-left PSOE party, says De Gea is innocent until proven guilty, but added he would rather see the custodian dropped for Spain's European Championship encounter with Turkey on Friday night (17 June).
Last week, Spanish publication El Diario.es reported that a protected witness in the investigation into a notorious Spanish pornographer had implicated De Gea, Athletic Club's Iker Munian and another unnamed player in a sexual abuse incident that occurred in 2012.
The United keeper did not take part in the alleged encounter, but is accused of a arranging a date between two players and the girl through Ignacio Allende Fernández, commonly known as 'Torbe''. Torbe has been in prison since April, facing charges of human trafficking for sexual exploitation, sexual assault, child pornography, prostitution, extortion, money laundering and crimes against public health.
Spanish TV Telecinco has since claimed the third player named by the witness is Real Madrid star Isco.
Furthermore, a second protected witness, who was a minor at the time of the alleged incidents, also named De Gea as part of the Torbe investigation after saying that the pornographer made her record videos, which according to her would be sent to the United keeper and other players to arrange meetings with them.
De Gea called a press conference hours after the story broke to deny any wrongdoing, while claiming the story was a deliberate attempt to harm his reputation.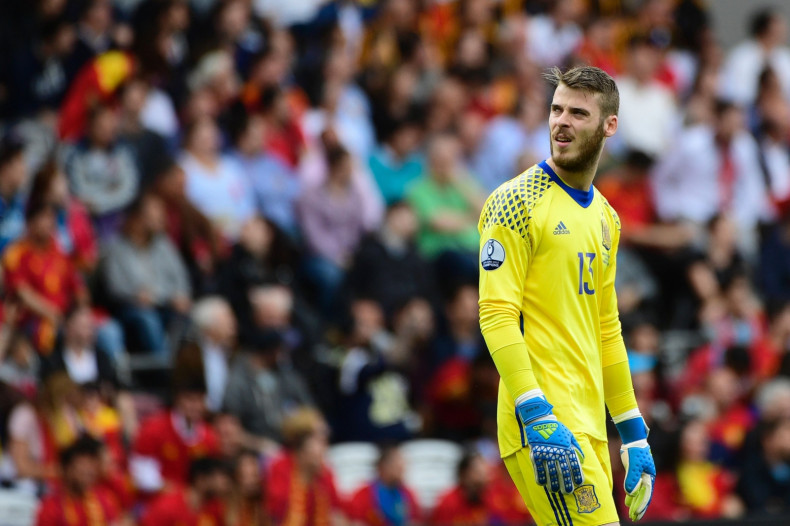 Spanish manager Vicende Del Bosque decided to keep him the number one role for the opening 1-0 victory over Czech Republic, and is expected to replicate the decision against Turkey.
However, Spanish presidential candidate Sanchez has now suggested that the United keeper should not play.
"I do not feel comfortable watching De Gea as the goalkeeper of the Spanish national team after seeing his name splashed about and denounced by a minor. I respect the presumption of innocence but we also have to take the side of the victim and in this case we are talking about a minor," Sanchez said during an interview with El Diario.es. "[If we win the elections] we would prohibit [prostitution]. I am against the legalisation of prostitution."
Sanchez has been serving as Spain's official leader of the opposition since 2014 and will be the PSOE candidate for the coming elections on 26 June.