Elton John's husband David Furnish claimed that Russian President Vladimir Putin is "so polite and lovely". The claim comes after the Russian leader phoned Elton John to discuss LGBT rights.
Speaking at an Attitude Awards event this week Furnish said: "Putin is lovely. He and Elton spoke on the phone and the Kremlin have confirmed that," the Daily Mirror reported. "Now they're trying to get a date in the diary to talk face to face."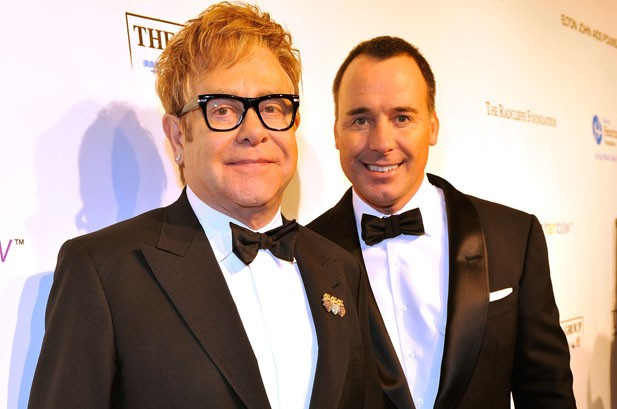 Of his positive impression of Russia's leader, who has burnished a reputation as a no-nonsense hard man, Furnish said: "That may surprise people but I take people as I find them and he was so polite and lovely on the phone. He's genuinely lovely. Besides, this isn't about politics – I'm not a politician – it's about humanity."
In September, John said he wanted to meet the Russian president to discuss what he described as his "ridiculous" attitude to gay rights.
Putin's "gay propaganda" legislation outlaws providing information on same sex relationships to those under 18. Human Rights Watch claims that Russian authorities are failing to investigate surging numbers of attacks on homosexuals in the wake of the legislation.
John claimed last month that he had been contacted by the Russian president, but it emerged that the call had in fact been made by pranksters Vladimir Krasnov and Aleksei Stolyarov impersonating Putin. Then the real Putin got in touch with the singer to arrange a meeting, and asked him not to be offended by the prank.
Presidential spokesman Dmitry Peskov said: "If in the future their schedules allow, he's ready to meet with him and discuss any questions that interest him."