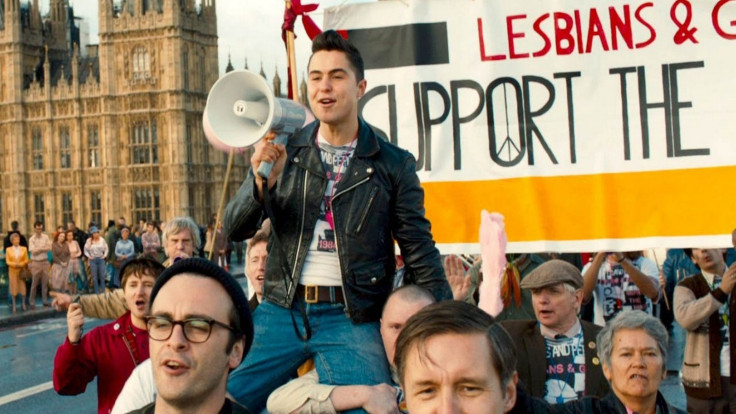 Pride, a UK film about the support from lesbian, gay, bisexual and transgender (LGBT) groups for the 1984 miners' strike, will be distributed in Russia despite the country's harsh "gay propaganda" laws.
Arthouse, which specialises in independent and foreign films, will take on the distribution of the comedy, directed by Matthew Warchus, which premiered in Cannes in 2014.
In 2013, the Russian Duma passed controversial gay propaganda laws, outlawing the depiction of homosexuality to minors. Rights groups have recorded a surge in the number of attacks against members of the LGBT community in the wake of the legislation. Under the laws, anyone under 18 would not be allowed to see the film, and its rating would have to be clearly displayed on advertising.
Based on a true story, the film depicts LGBT rights groups that supported the coal miners who went on strike in 1984 in protest against pit closures by the Conservative government of prime minister Margaret Thatcher. The critical and commercial hit earned a Bafta award for outstanding debut and a Golden Globe nomination for best musical or comedy.
The film depicts London's Pride festival. Moscow Pride was banned in 2012 and in March, protesters attempting to hold an unauthorised gay rights demonstration in the city were beaten up by Orthodox activists and arrested.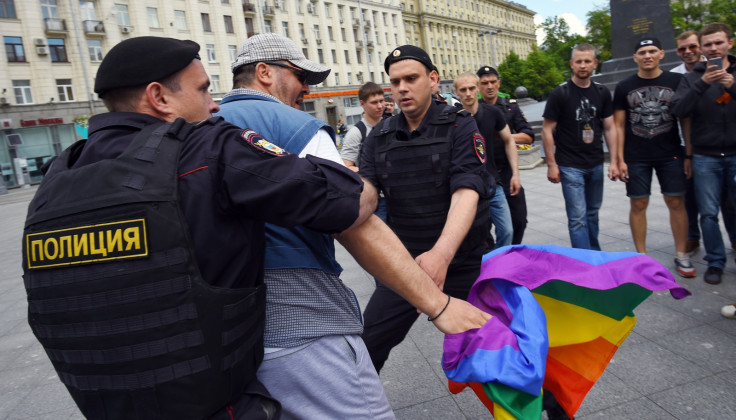 Films with LGBT themes, such as 2013 French film Blue Is The Warmest Colour, have received distribution in Russia, But amid rising nationalist feeling, Russian authorities banned Child 44, which depicts a serial killer in Stalinist Russia, on the grounds that it is "distorting history".