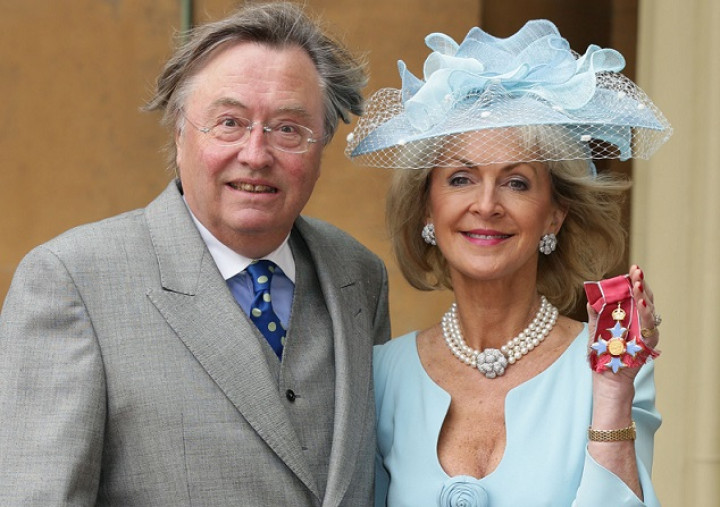 David Mellor was accused of being "Tory snob" from the old days by critics condemning his rant at a taxi-driver which left the victim feeling "like something he found on the bottom of his shoe."
Former Conservative cabinet minister Mellor's embarrassment has brought back memories of out-of-touch members of the political establishment looking down their noses at everyday people: think Andrew Mitchell and Emily Thornberry.
He has been left red-faced by secretly recorded audio of his taxi cab rant, during which he hoists himself up on to a pedestal and heaps down a pile of scorn and derision upon the cabbie.
Mellor told the man to "shut up" and called him a "stupid, sweaty little git" during a row. Accusing the driver of being "sarcastic", secret tapes record him saying: "Get an education before you talk to me like that."
Union secretary David McNamara told IBTimes UK: "It's the kind snobby Tory behaviour we thought had been consigned to the past. It's just so patronising that Mellor was looking down his nose like that. Some people have no idea how to talk to people who work in service jobs.
"It's very unfortunate this sort of thing still happens. It's just as well he [Mellor] didn't call him a snob."
Mellor – a radio chat show host - has received scant support from fellow broadcasters. Piers Morgan bashed him from across the Atlanic Ocean, saying in a tweet: "This is outrageous. David Mellor, you're a loathsome snob. I hope London's black cabs now boycott David Mellor. Looks like he could do with a few walks anyway."
Mellor's angry rant contained several toe-curling moments when he reeled off a series of Establishment accolades he holds, the purpose of which was seemingly to lord up his superiority over the driver: "I've been in the Cabinet, I'm an award-winning broadcaster, I'm a Queen's Counsel — you think that your experiences are anything compared to mine?"
The taxi driver who felt Mellor's wrath sold the tapes to The Sun newspaper. He said: "Mr Mellor made me feel like I am something he'd found on the bottom of his shoe. He spoke down to me like I am a second-class citizen."
RMT union boss Mike Cash said: "Driving a taxi in London is hard enough without having some pumped-up, pompous former Tory minister telling you how to do your job.
"If you want an example of the political elite's sheer contempt for the working class then this incident has it in shed-loads."
How the political class view so-called 'everyday' people has been in the spotlight recently. Senior Labour MP resigned last week after she published a photo on Twitter of England flags draped over a house in Kent, which had a white van parked outside.
Meanwhile, 'plebgate' rumbles on, with former chief whip Andrew Mitchell in court over claims he called police officers "plebs" for disobeying his order to open the gates of Downing Street for him.