David Moyes Confirmed to Replace Sir Alex Ferguson as Manchester United Manager
Manchester United have confirmed David Moyes will succeed Sir Alex Ferguson as the club's new manager on a six-year deal.
Moyes, 50, has signed an six-year contract and will take charge at Old Trafford when Ferguson steps down at the end of the season.
Ferguson announced his decision to retire after over 26 years in charge on Wednesday, after a brief but intense flurry of media speculation.
Moyes, who began his managerial career at Preston North End, has been in charge at Everton since 2002 and has taken the club from perennial relegation candidates to European contenders, while operating within tight financial constraints.
He guided Everton to the Champions League qualifying round in 2005 and the FA Cup final in 2009 , and has been named the League Managers' Association Manager of the Year three times - as many as Ferguson.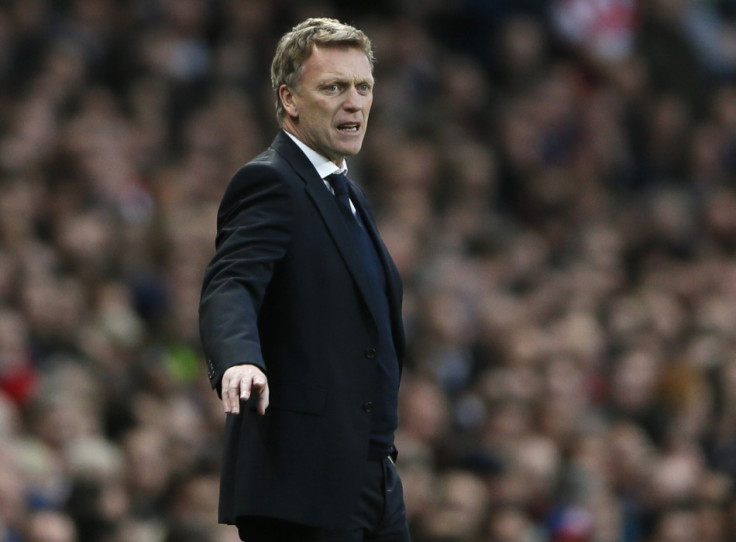 "It's a great honour to be asked to be the next Manager of Manchester United," Moyes said. "I am delighted that Sir Alex saw fit to recommend me for the job. I have great respect for everything he has done and for the Football Club.
"I know how hard it will be to follow the best manager ever, but the opportunity to manage Manchester United isn't something that comes around very often and I'm really looking forward to taking up the post next season.
"I have had a terrific job at Everton, with a tremendous chairman and Board of Directors and a great set of players. Between now and the end of the season, I will do everything in my power to make sure we finish as high as possible in the table.
"Everton's fantastic fans have played a big part in making my years at Goodison so enjoyable and I thank them wholeheartedly for the support they have given me and the players. Everton will be close to me for the rest of my life."
An Everton statement read: "The Chairman [Bill Kenwright], on behalf of the Club, would like to place on record his thanks to David for the massive contribution he has made to Everton since his arrival in March 2002. He has been an outstanding Manager.
"Everton officials will start the search for a replacement manager immediately."
'United are in the strongest possible shape'
Announcing his decision to quit on Wednesday, Ferguson also confirmed he will become a director and said: "The decision to retire is one that I have thought a great deal about and one that I have not taken lightly. It is the right time.
"It was important to me to leave an organisation in the strongest possible shape and I believe I have done so. The quality of this league-winning squad, and the balance of ages within it, bodes well for continued success at the highest level whilst the structure of the youth set-up will ensure that the long-term future of the club remains a bright one.
"Our training facilities are amongst the finest in global sport and our home Old Trafford is rightfully regarded as one of the leading venues in the world.
"Going forward, I am delighted to take on the roles of both Director and Ambassador for the club. With these activities, along with my many other interests, I am looking forward to the future."
© Copyright IBTimes 2023. All rights reserved.