A series of protests including a "Day of Rage" demonstration are due to take place in London to coincide with the Queen's Speech aiming to give a voice to the "anger felt by millions across the country".
Organised by the Movement for Justice By Any Means Necessary (MFJ), the protest follows on from the Grenfell Tower fire which has left at least 79 people dead. They are urging people to attend in hopes to "bring down this Government".
Starting at Shepherd's Bush Green before moving onto Westminster, the protest will take place at the same time as the government will be outlining its legislative programme for the next two years.
The speech will take place despite Theresa May not yet being unable to successfully negotiate terms with the DUP to form a majority government following the general election on 8 June.
Elsewhere in the capital, there's also a "no to May/DUP racism & bigotry" protest organised by the Stand up to Racism campaign group and a "May must go! Protest the Queen's Speech" demonstration held by the London Socialist Party, both in Parliament Square.
Shadow Chancellor John McDonnell said that "it is vital that these protests are peaceful" ahead of the planned demonstrations.
The Clement James Centre, who has been helping Grenfell Tower residents in the wake of the deadly fire, added: "We cannot emphasise enough how against this many of the affected residents we've spoken to are and they do not want their grief hijacked for any violent or destructive means."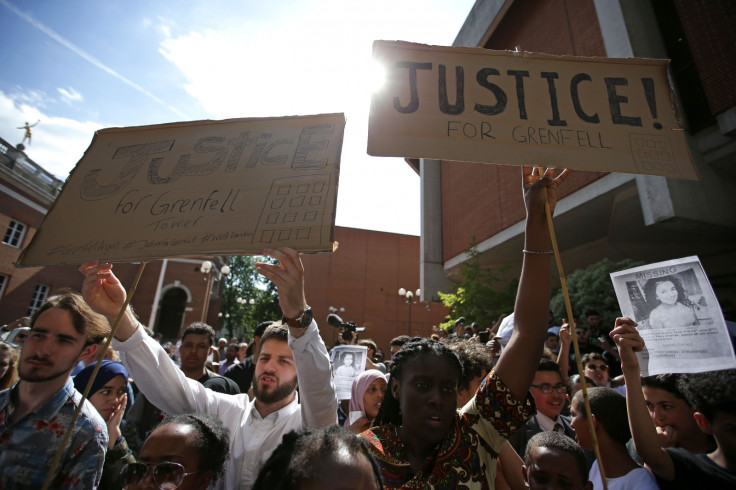 A MFJ spokesperson said: "The horror of what happened at Grenfell Tower was no accident, it was not a natural disaster; It was the result of three decades of the slow destruction of poor and working class communities, a destruction that was begun by Thatcher, spun by Blair and escalated by Cameron and May.
"Everyone living in social housing knows the enormity of getting the slightest repair done or safety concerns addressed. The concerns of Grenfell residents got brushed aside, tenants were treated as troublemakers; this is not an isolated occurrence, it is repeated on every housing estate in every borough across this country.
"On Wednesday (22 June) we are marching to Parliament when Theresa May's programme is set out in the Queen's Speech to give voice to the anger felt by millions across the country at the destruction of human life by the greed and indifference of those in power and their big business backers.
"We are marching because we are furious, we are raging and we demand change. We march because Theresa May and her coalition of millionaires and bigots have lost all authority to govern. We march because Justice for Grenfell can't be won while this rotten government clings to power.
"We will not accept those brush-offs and diversions, we will not settle for less than the destruction of May's coalition of austerity and bigotry - we must bring down this Government."