On 14 June, a huge fire engulfed Kensington's Grenfell Tower, home to hundreds of people.
At least 79 people are so far known to have died, with some residents losing multiple family members. Eighteen people remain in hospital, of which 9 are in critical condition.
Police have said the death toll is likely to rise.
Five victims of the devastating fire have currently been named. Police have warned that some victims may not be identified for a long time due to the intensity of the fire.
Anthony Disson
Anthony Disson was confirmed to have died by police on Monday (19 June).
The 65-year-old retired lorry driver lived on the 22nd floor of Grenfell Tower.
The grandfather called his son, Lee Disson, at 3.30am and said he had been told to stay in his flat.
"Our family are devastated at receiving the news that Tony sadly did not survive the fire," a statement read.
"We miss him terribly, and are pulling together as a family and trying to stay strong under these tragic circumstances."
Disson leaves behind a wife, two sons and several grandchildren.
Mohammed al-Haj Ali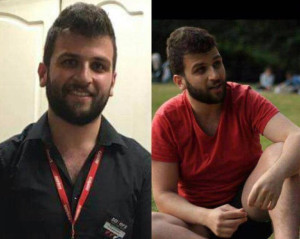 Syrian refugee Mohammed al-Haj Ali died in the fire.
The 23-year-old student fled the civil war in Syria only to die in a tower block in London.
After he was trapped on the 14th floor, Ali was reported to have sent text messages to his family, including one that said: "The fire is here, goodbye."
His friend Abdulaziz Almashi, co-founder of UK-based Syrian Solidarity Campaign, said: "He survived Assad, the war in Syria, only to die in a tower block in London. There are no words."
Ali's older brother, Omar, became separated from him as they escaped the burning building. He survived the fire.
His family were granted visas to travel from Syria to the UK to attend his funeral after almost 100,000 people signed an online petition.
Khadija Saye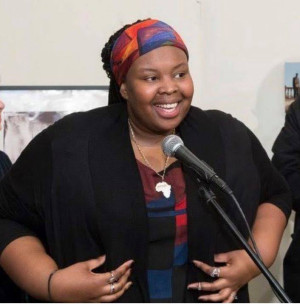 Visual artist Khadija Saye, also known as Ya-Haddy Sisi Saye, died in the blaze, the coroner has confirmed.
She lived on the 20th floor of Grenfell Tower with her mother, Mary Mendy, who is still missing.
Labour MP David Lammy, a close family friend, reported that Saye and her mother were missing last week. After her death was confirmed, he wrote on Twitter: "May you rest in peace Khadija Saye. God bless your beautiful soul. My heart breaks today. I mourn the tragic loss of a wonderful young woman."
The work of the talented 24-year-old on Gambian spiritual rituals is currently being exhibited at the Venice Biennale.
Saye had excitedly shared the news of her exhibition on Facebook several months ago: "It's been a real journey, tears shed, highs and lows, but mama, I'm an artist exhibiting at the Venice Biennale and the blessings are abundant!"
Isaac Shawo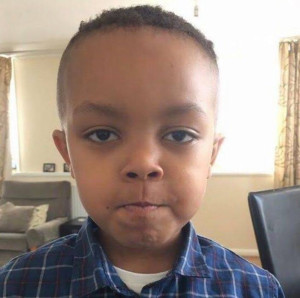 The youngest victim to be named so far, five-year-old Isaac Shawo, become separated from his family in the smoke.
He was a student at the Saint Francis of Assisi Catholic Primary School and lived in the tower block with his parents Genet Shawo and Paulos Petakle and his three-year-old brother.
His mother described him as a "beautiful little boy".
"He told us during the fire that he didn't want us to die," she told reporters after she escaped the blaze. "My neighbour said he would hold him and bring him down. But when I got outside I realised Isaac wasn't there."
Abufars Ibrahim
39-year-old Abufars Ibrahim was reported missing at the time of the fire and the coroner confirmed that he had died in the blaze on Monday (19 June).
Ibrahim is believed to have been visiting his mother Fathia Alsanousi, 72, and his sister Esra Ibrahim, 32, in their apartment on the 23rd floor of Grenfell Tower when the fire broke out. Both women are still missing.