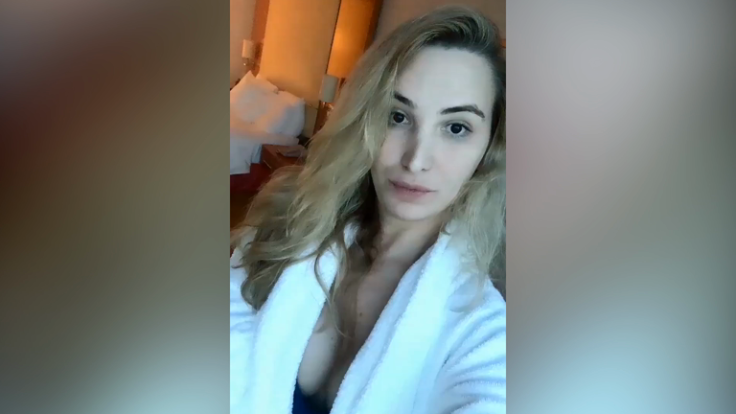 Transgender Big Brother star Rebekah Shelton has revealed the story behind the fake announcement of her death on Twitter earlier this month.
The former TV star – who was known as Rodrigo Lopez when she graced the Channel 5 series in 2009 – has explained she fell victim to hacking by a bitter love rival.
A statement from her Twitter page had initially read: "We're sorry to inform everyone of the sad news that our wonderful and lovely Rebekah died unexpectedly on Wednesday night."
She later surprised her devastated fans by taking to social media and sharing a video revealing that news of her death was incorrect, stating: "I just want to kindly ask, please stop spreading this news that I'm dead because obviously I'm not.
"I have been through hell today because someone used my Twitter account to write that stupid status about me.
"This person can't accept the fact that I am happy, that I overcame all my problems."
Now, Shelton has revealed who did this to her, claiming she was in bed with her billionaire married lover when the nightmare unfolded.
She is convinced that his bitter wife was behind the hoax, telling The Sun: "I'm currently having a romance with a married American guy and he's rich, he's a billionaire.
"He treats me like a queen, flies me business class, we stay in five-star hotels, he dines me Michelin-star restaurants and pays for my lifestyle.
"His wife knows everything, that's the problem – she's the stalker; the one who posted the tweet. She used my Twitter account to announce to my fans that I was dead."
Following the hoax, Shelton revealed to her 22.4,000 Twitter following that she was grateful for the love and support. She said: "Although it was a horrible experience to find out that I was dead, the positive thing is that I realise that I'm loved and so many people cared about me. Thanks for the support."
Shelton underwent gender transition surgery in 2012, having shot to fame as Lopes three years prior.
She added: "How many people wake up and find out they are officially dead?
"We woke up to hundreds, not 10 or 20, hundreds of messages on my phone.
"I even looked in the mirror and asked myself, 'Are you dead, Rebekah? Has this happened? I must be dead, because it's in every newspaper.' I'm laughing now but I was so upset, so upset."