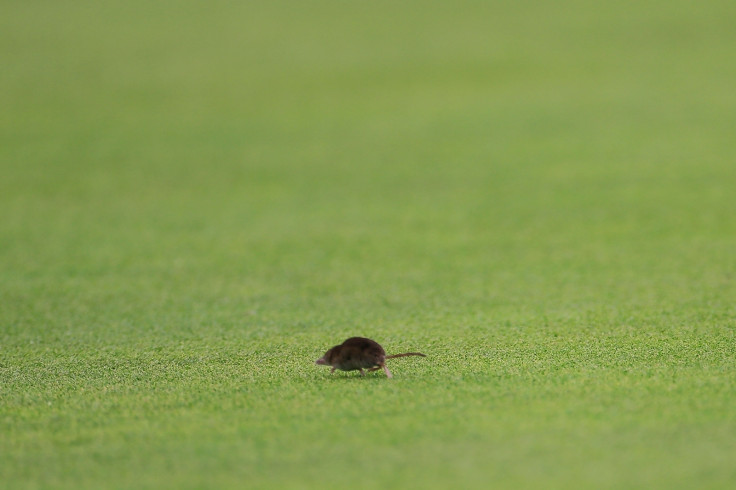 A student from the Indian capital city of New Delhi had the most bizarre breakfast of his life when he found a dead mouse in his food.
Another student Jashan Suri took to Facebook on Tuesday (26 September) to expose the hygiene standards at one of the most prestigious institutes of the country.
The incident happened at the Indian Institute of Technology (IIT) Delhi campus when the student Jayant Daroka ordered a South Indian meal at his hostel canteen, only to find a dead mouse inside the food.
"So in the temple of technology, IIT DELHI, where students yearn for years to come, where professors incessantly keep blaring about the importance of studying and how they strive to provide us the best environment," Suri posted on the social media site.
"Today, in one of the hostels, a dead mouse was found in the chutney. A f*****g dead mouse. The number of viruses, diseases that a mouse can spread by touching us is insane, let alone eating chutney made with the mouse."
Suri also requested other people to share the post as much as possible and condemned the competition created by these institutes. He wrote, "All the hype around this college created by ignorant parents and these coaching institutions is a bl***y farce.
"We live in fear not only the surmounting academic pressure but also in fear of food poisoning, dengue, cholera dysentery and all the worst of diseases."
A third year Biochemical Engineering student told The Pioneer, "On Tuesday morning, between 7:30am to 9:30am breakfast is served to us at the Boys Hostel mess. While we had taken our share of the food, one of the students, Jayant shrieked in terror when he found a small dead rat inside the thick white chutney in his thali [plate]."
The student added that finding these kinds of deadly additional things in food is pretty common in the canteen.
"We have submitted several complaints to the Director of the IIT, Delhi, Ram Gopal Rai about similar sightings in our food. On earlier occasions, we have found cockroaches, ink, and honeybee inside our food. Following which we had submitted complaints to our professors and the institute director but in vain," he said.
When other students went to the college administration to complain about the incident, their response was very cold, media reports say.