Deadlier than Mount Everest? Cape Town's Table Mountain claims more lives
In the past 100 years, 218 people have died while climbing South Africa's scenic mountain.
A New Year adventure proved fatal for two while they attempted to climb South Africa's Table Mountain.
The accident cost the lives of a female tourist, believed to be from Hong Kong, and a local male tour guide, who were using ropes to scale the 1,085m tall mountain. A female companion of the Hong Kong tourist is recovering in hospital after being rescued with minor injuries.
Local media reported that the accident took place when the victims were on the side of Arrow Final, about 150m below a cable car station.
As the tourists began climbing the mountain at around 5pm on New Year's Day, the 61-year-old guide lost his footing and started plunging dragging the other climbers along with him.
According to ejinsight.com, tourists in a cableway car alerted authorities. Hours later, a rescue helicopter arrived and the three fallen mountaineers were shifted to a cableway car, after battling a temperature of less than 10 degrees Celsius and poor visibility. While the two were found dead, the third was admitted to hospital where her condition is stated to be stable. It is suspected the buckles used by the climbers could have been the culprit for the deadly fall since the ropes used to bind the three were found intact.
A video of the tragedy was captured by a visitor to the mountain who was riding a cable car to the summit.
Deadlier than the world's highest peak?
The official South African National Parks website says: "Please be aware that more people die on Table Mountain than Mount Everest." The recent deaths are a stark reminder of the earlier warnings that the African peak is not to be taken lightly.
It is said that the Everest is home to over 200 dead bodies, making it one of the world's largest mountain graveyards. But according to news.com.au, the Table Mountain has often claimed more lives each year than the Everest.
According to the South African Mountain Accident Database, in the past 100 years, 218 people have died while climbing it. One of the deadliest years was 2009, when the mountain witnessed 15 deaths.
Even experienced hikers have been deceived by it, a spokesperson for the Mountain Club of South Africa said. "It's very easy to underestimate how big it is and it's not a simple mountain at all. We end up with 10 to 20 fatalities on it a year," he added.
What makes Table Mountain the deadliest?
Umlindi Wemingizimu, commonly known as Table Mountain, is a World Heritage Site, which attracts around 800,000 visitors a year. It is a flat-topped mountain forming a landmark overlooking the city of Cape Town in South Africa.
Experts believe that the mountain is not that dangerous but the ignorance of hikers makes it the deadliest. They say most deaths can be attributed to "lack of preparation" by people for changing weather conditions and topography.
South African tour guide Ian Pletzer says people fail to take basic precautions and go for trekking wearing inappropriate hiking gear such as slippers and denim jeans, and without even a charged phone or route map. He adds that he has lost track of the number of deaths in recent years on the Table Mountain.
"There have also been some deaths where people were trying to take selfies and fell. It's just the kind of place where you have to be very careful because it can be extremely dangerous. Table Mountain is not to be underestimated," Pletzer told news.com.au.
The head of the volunteer Wilderness Search and Rescue service, John Roos, shares this view.
"Ninety percent of Table Mountain is dangerous, but because of its position in the middle of Cape Town, conveying that danger is incredibly difficult. People assume help cannot be far away but when the weather bombs it can be four days away," Toss was quoted as saying by IOL News in 2007.
Walther Meyer, owner of the mountain guide service and school Venture Forth International, agrees with Toss, saying: "Tourists think of Table Mountain more as a hill than a hazardous mountain.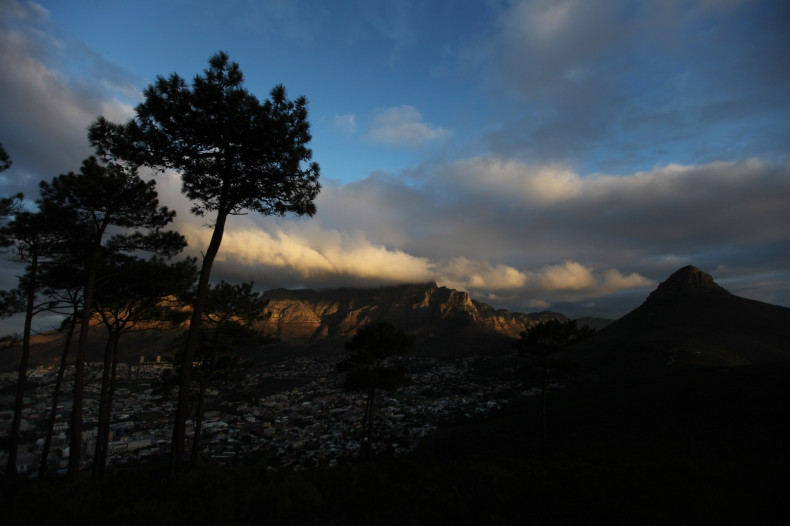 "They don't realise that it is massive, stretching all the way to Cape Point, or that being 1,000m high above the city it gets far colder than below."
Things that would best improve mountain users' safety
According to experts, the golden rule to follow before hiking is to first check the weather forecast and based on that prepare oneself with the necessary clothing.
Awol Tours suggests that carrying a windbreaker/rain jacket is always a good idea because the weather can change at any time on top. Having sufficient amount of water is also a must and an experienced and accredited mountain guide is highly recommended, if one wants a stress-free and safe hike.