Two people died while attempting to climb South Africa's Table Mountain following an accident which left around 800 tourists stranded at the top of the famous landmark on Monday (1 January).
A female climbing tourist, who is thought to be from Hong Kong, and a local male tour guide were killed while they were using ropes to scale the 1,085m tall mountain. A third tourist involved in the accident is recovering in hospital.
A visitor to the mountain who was riding the cable car to the summit, Thando Mkhize, appeared to capture the moments before the accident. Her video (above) shows one abseiler positioned at least 10m above two others, who had become stranded.
Sharing it on Twitter, she captioned the video: "To think we captured this moment on Table Mountain just before the tragedy is just sad."
The pair, along with a third female tourist from Hong Kong, were climbing the mountain when they got into difficulty. They were on the side of Arrow Final, about 150m below a cable car station, when they became stranded.
One of the abseilers was reportedly seen giving CPR to another while attached to a controlled rope. Shortly afterwards, one of the tourists and the guide fell to their deaths on the rocks below, News 24 reported.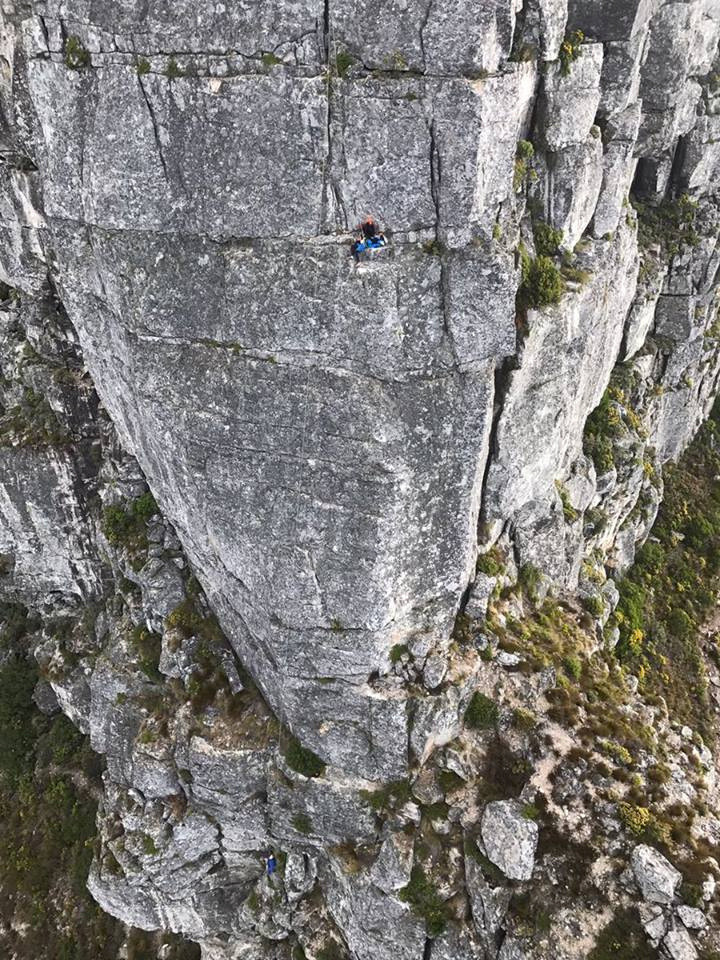 A rescue effort began on Monday evening, which involved the suspension of the cable car system. This meant that hundreds of tourists were forced to wait at the top of the mountain for about four hours while the operation took place.
The rescuers tried to use a helicopter to reach them but their location on a sheer rock face meant that they were forced to abseil from the top of the cable car.
The injured woman was eventually rescued from the side of the mountain, and is recovering in hospital. The two bodies were secured to the mountain overnight for retrieval the next day.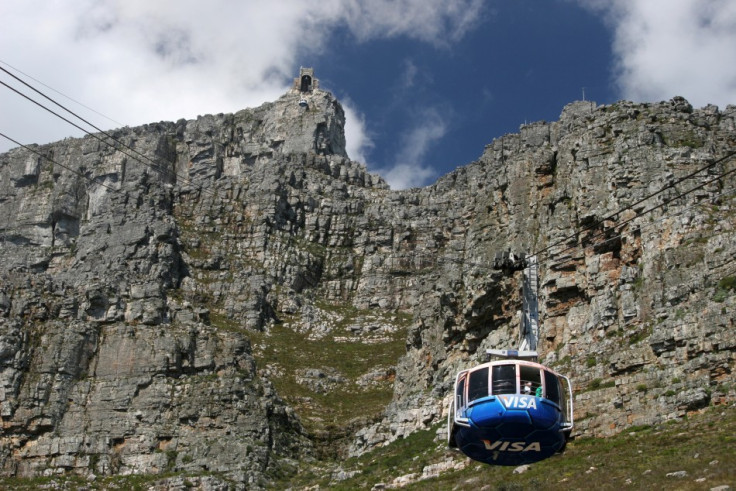 In the past 100 years, 218 people are reported to have died while climbing Table Mountain, according to the South African Mountain Accident Database.
An inquest has begun into the cause of the deaths, but it is not believed that the ropes had been cut or snapped.