Four climbers, including one woman, recently lost their lives in a camp on Mount Everest. Their bodies were found by Nepali Sherpas on Wednesday, 24 May.
The latest discovery raises the death toll on the Nepalese side of the world's highest mountain to nine in the past month, base camp officials said.
Officials said the bodies – two Nepalis and two foreigners – were found at camp IV – located at 8,000 metres (26,246 feet). The Sherpas found them while they were searching for the body of another mountaineer, Vladimir Strba of Slovakia, who died near the 8,850 metres (29,035 feet) summit during the weekend. The cause of their deaths is yet unknown.
Every year a number of people try to ascend the peak, but only few succeed.
Earlier this month, a former British Gurkha soldier, Min Bahadur Sherchan, died while climbing the Mount Everest.
Sherchan, 85, was hoping to break the record of Japan's Yuichiro Miura, who climbed it in 2013 at the age of 80.
The region above 26,000 feet on the mountain is called the "Death Zone", where all except the most experienced climbers need to breathe fresh oxygen from canisters. But even the experienced climbers sometimes need their oxygen bottles.
Sherchan's relatives were fortunate that the climber's body was recovered and flown to Kathmandu where family and supporters held a funeral. But not all family members of other climbers are that lucky as hundreds of dead bodies still remain in the ice on the mountain's side.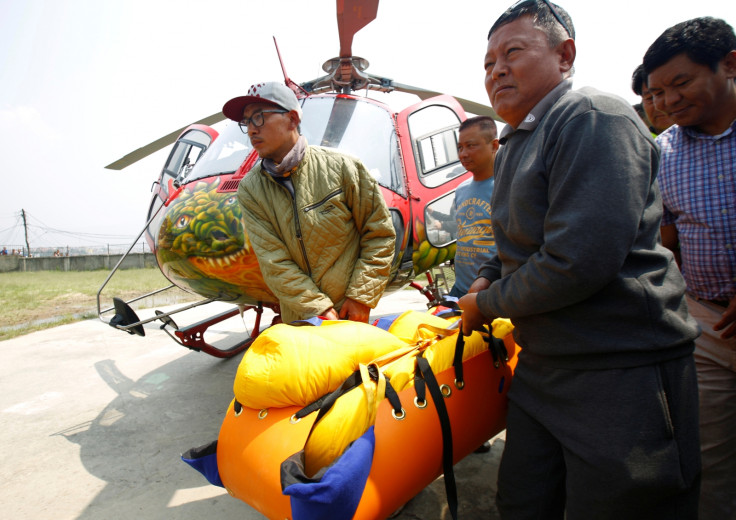 No one exactly knows how many dead bodies remain on the highest peak – which reaches a height of 8,848m (29,029 ft) – but it is certain that the number is more than 200.
Top 5 disturbing deaths on the mountain and their interesting facts
1. Possibly the most famous of all are the remains of Tsewang Paljor, who tried to climb Mount Everest back in 1996. He died after being trapped in a snowstorm.
Paljor is commonly referred to as Green Boots because when the tragedy occurred he was wearing a pair of green boots. It is said that the climber's body is still in the same cave, where he died, at nearly 28,000 feet.
2. The death of George Mallory, at age 37, was also very terrifying. Mallory, a teacher by profession from England, tried his journey in 1924 with Andrew Irvine.
It was said that both of them died while venturing away from their 21,000 ft camp site when they slipped a few hundred metres down the mountain. However, Mallory's body is still very well preserved to this date. It has been resting there for close to a century.
3. Francys Arsentiev was scaling the Everest with her husband Sergei in 1998, but later the two became separated. As there was no way to contact each other, they made their way separately to the mountain.
Astentiev died of cold and suspected cerebral edema, while her husband appeared to have died from a fall. As it was too difficult to evacuate the bodies from Everest, some climbers passing by gave her a respected burial and covered her with an American flag. Her body still stays there.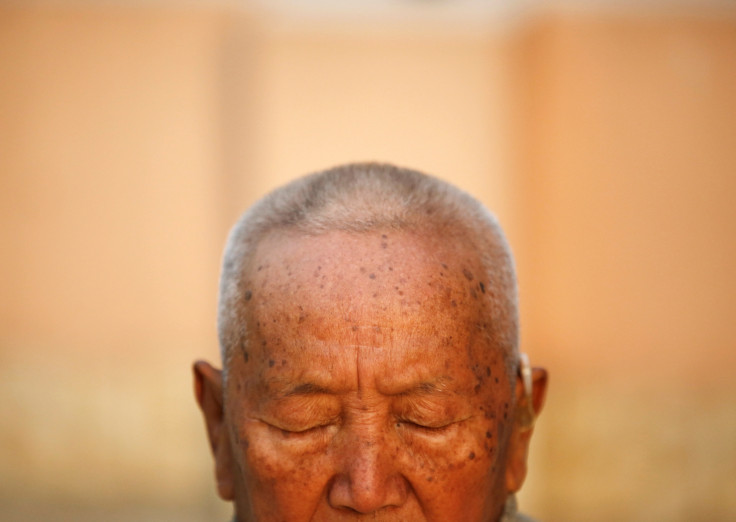 4. The German Hannelore Schmatz became the first woman to die on Everest in 1979. Her body can still be seen on the mountains with her bag. She was lying on her bag while she died. For a long time her body was seen in the same position above Camp IV on the south route up Everest, but eventually due to the high winds her remains now sit near the Kangshung Face.
5. The British climber David Sharp apparently sat down to rest by Green Boots while climbing, but couldn't continue further as he caught a cold. It was said that other climbers allegedly passed Sharp while he was still alive, but couldn't help him as they did not want to cause danger to their own lives.
6. Canadian Blair Griffiths was a broadcasting company cameraperson, who was filming the Canadian Mount Everest Expedition in 1982. However, Griffiths was in the wrong place at the wrong time; glaciers moving on the mountains is common, but the real danger starts when the seracs – huge, house-sized, towering blocks of ice – tumble over any time, giving no warning prior. It is said that any climber caught in the tumbling of seracs is sure to be crushed and that's what happened with Griffiths.
The cameraman along with his team was securing one of the many ladders used by climbers to cross over crevasses when the glacier decided to shift. A six-storey serac crushed Griffiths between two gigantic blocks of ice. However, much hard work later, his body was recovered and cremated on the mountains.