'People are being tortured and killed': Chechnya's deadly anti-LGBT crisis
At least 100 gay men have been rounded up by the Chechen authorities.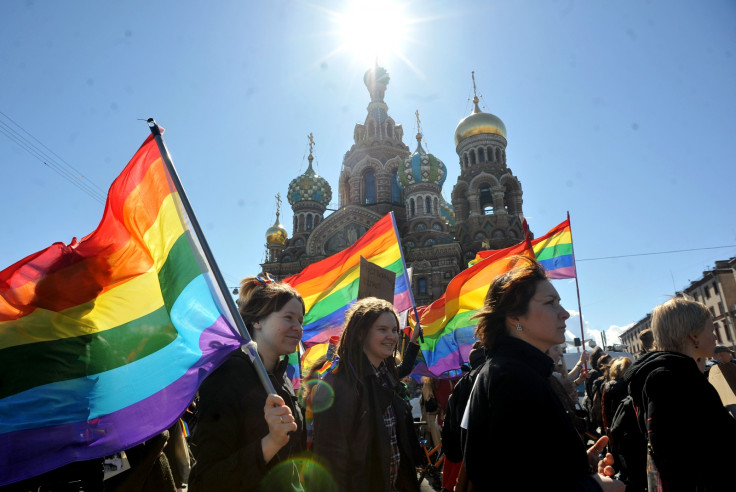 A major human rights crisis is unfolding in the Russian region of Chechnya. Hundreds of gay men are being abducted, tortured and even killed in an anti-LGBT purge.
A report published in the independent Russian newspaper Novaya Gazeta described how at least 100 men have been detained in World War Two-era concentration camps for LGBT people, where prisoners face abuse and torture of unimaginable proportions. Men ranging from the age of 16 to 50 have been reported missing, including two television reporters.
A prison camp has reportedly been established in a former military base in the town of Argun. One man who was released from the camp told the newspaper that he was violently interrogated by officials who tried to force him to disclose the names and addresses of gay men.
Svetlana, an activist for the Russian LGBT Network, says the crisis in Chechnya is unprecedented.
"Right now, there is a situation where homosexual men are being detained - they are being tortured and heavily beaten and people who contacted us said sometimes they are being beaten to death," she tells IBTimes UK. "People are being tortured with electric currents, beaten - this is the information we know."
There are also reports of people being held to ransom – with families selling their possessions to pay for the release of loved ones.
In Russia, anti-gay sentiment is nothing new. In 2013, Russia's national parliament, the State Duma, passed a federal law banning gay "propaganda", amid a Kremlin push to enshrine deeply conservative values.
Since then, violence against LGBTQ communities has rocketed and any information on LGBT rights has become sparse – fueling homophobic sentiment at a public level.
"Hate crimes against LGBT people are not only happening in Chechnya - they are happening all over Russia," Svetlana says. "They are hate crimes that are not investigated, and criminals go unpunished. Of course it is scary to know that people are kidnapped, killed and tortured and there is no punishment and no investigation.
"People are being tortured with electric currents, beaten - this is the information we know."
"We are regularly getting threats - through emails, social networks. I am kind of used to that. A few times we have received threats when heading to public demonstrations for LGBT rights. Sometimes people were throwing eggs at us and sometimes people were throwing stones."
It is even more dangerous for LGBT people in the southern Russian republic of Chechnya, which although is within Russia's borders, is autonomous and under the control of Kremlin-approved Chechen leader Ramzan Kadyrov – an autocrat who has been described as Vladimir Putin's attack dog.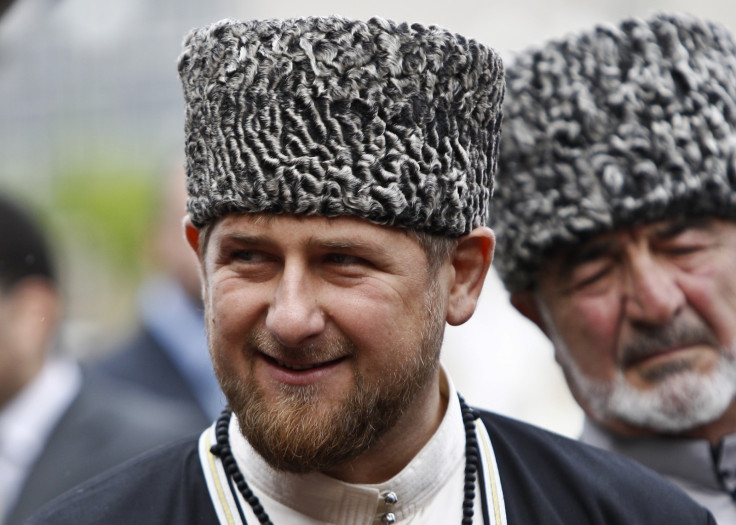 "In Chechnya being homosexual is considered to be a huge shame," Svetlana says. "Homosexuality is considered shameful not only for the person, but for their whole family and there are honour killings. It is considered that homosexuality brings such a shame on the family that there is only one way to wash the shame away - to kill the person. And we know these things are happening.
"Sometimes people are released from prisons because the authorities know they are going to be killed by the family."
Chechnya is known having a poor record on human rights. Chechen officials act with little accountability against marginalised communities, including LGBT people, and there is a pervading climate of fear in the region. Many human rights activists and journalists have been intimidated into remaining silent on gay rights abuses.
It is considered that homosexuality brings such a shame on the family that there is only one way to wash the shame away - to kill the person.
The recent crackdown on gay men in Chechnya is still relatively sudden, however. Repressions against the LGBT community were sparked in early March, when a Moscow-based gay rights group called GayRussia.ru applied for permits to hold gay rights rallies across Russia, including in Muslim-majority regions like Chechnya.
Since then, human rights activists have described how a "brutal campaign" has been swept through Chechnya.
"Law enforcement and security agency officials under control of the ruthless head of the Chechen Republic, Ramzan Kadyrov, have rounded up dozens of men on suspicion of being gay, torturing and humiliating the victims," said Tanya Lokshina, of the Human Rights Watch.
Chechnya profile
Status: Republic within Russian Federation
Leader: Ramzan Kadyrov
Population: One million (approx)
Religion: Muslim majority
"Some of the men have forcibly disappeared. Others were returned to their families barely alive from beatings. At least three men apparently have died since this brutal campaign began."
There are, unsurprisingly, no official records of these arrests and abuses. Most notably, this is because the Chechen authorities have denied the very existence of an LGBT community in Chechnya.
Alvi Karimov, the press secretary for Ramzan Kadyrov, told Interfax: "If there were such people in Chechnya, law-enforcement agencies wouldn't need to have anything to do with them because their relatives would send them somewhere from which there is no returning."
Karimov is not wrong - honour killings are a risk for LGBT people in the North Caucasus. Amnesty International have warned that people suspected of being gay risk death at the hands of relatives.
"Even though some men have reportedly been released – possibly because their captors were unable to verify their sexual orientation – they remain in grave danger because of local homophobia and intolerance... Men deemed to have 'tarnished' the family's honour are often killed by a family member."
"We need your help to remind the Russian and Chechen authorities that members of the LGBTI community have a right to feel safe and secure and it is their duty to protect that right."
© Copyright IBTimes 2023. All rights reserved.