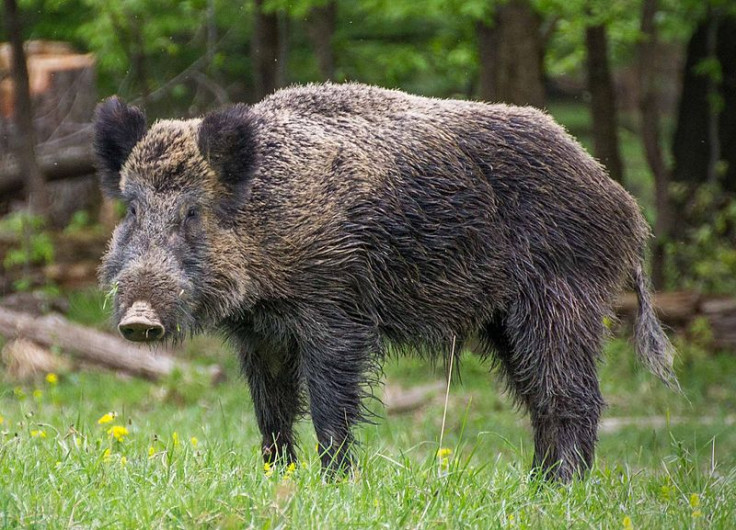 Rubbish is not exactly what you think of when you imagine Rome, neither are boars, but the two have become a common sight in recent months.
Despite the Capitoline wolf being the symbol of Italy's capital, the city is currently experiencing an explosion in the number of boar on it streets as rubbish is piling up – the consequences of which have proved deadly.
Italy's boar population soared to roughly 1 million after a fast breeding species was brought in for hunters. A boar now fetches around £500 (€583, $650) on the open market.
But, in recent months, the mayor of the city, Virginia Raggi has struggled to organise an effective waste collection team – meaning that rubbish, including food, is starting to pile up.
In March, a 49-year-old man was killed when his scooter crashed into a hungry boar prowling the city's streets.
Last month a family of boar invaded an elementary school's garden, hunting for food.
And a massive boar was recently seen running in traffic near the Vatican.
"These animals are being drawn into the city by the smell of food rotting in the sun," said Stefano Zerbi, a spokesman for Codacons, a consumer group that complained about the recent scooter death to magistrates investigating the tragedy.
And Massimiliano Tonelli, a founder of the 'Rome is Disgusting' blog, said: "Rome's always been surrounded by boar, but they are coming into town as rubbish collection worsens and the city gets dirtier."
Other creatures including mice, rats, seagulls and even snakes are on the increase in the historic city.
"Social media is full of videos of these animals, which are seen by Romans as a symbol of the city losing control and of nature – a dangerous nature which thrives on decay – retaking Rome," Mr Tonelli added.
Other locations in Europe have seen boar numbers rising with the omnivores starting to explore parts of the German capital Berlin as well as an increase in forest boar throughout Gloucestershire in the UK.