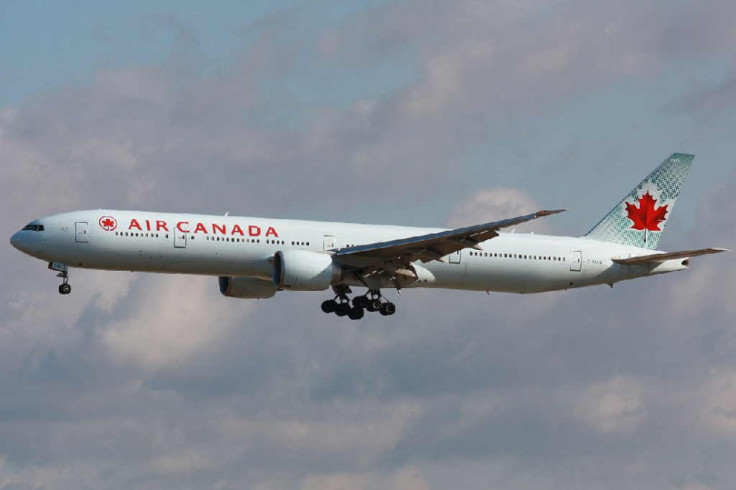 A flight had to be diverted after officials said a passenger became aggressive, attacked the crew with pots of coffee and tried to open the cabin door while the plane was still in the air.
The man, who was later identified as Brandon Michael Courneyea, had to be secured to his seat by crew members aboard the Air Canada flight, and other passengers using zip ties, a federal criminal complaint said.
Courneyea was flying from Jamaica to Toronto on Monday night (15 May) when the incident happened, forcing the plane to land at Orlando International Airport.
Crew members contacted the FBI at about 7.30pm when a flight attendant reported Courneyea started to yell at fellow passengers "for looking at him", the complaint said.
The passenger then proceeded to the back of the plane where he grabbed a pot of coffee from the galley and started to swing it aggressively at crew members, investigators said.
"Courneyea then stated that it would only take one guy to take the plane down and that he wanted to take everyone with him," the criminal complaint said.
He then grabbed another pot of coffee, prompting a flight attendant to confront him out of concern for other passengers, agents said.
"When confronted Courneyea lunged for the rear cabin exit door and began to pull the door lever up to open the door," the complaint said. "(He) then was restrained by crew members and fellow passengers on the aircraft."
The incident went on for about 45 minutes before he was eventually restrained with cabel ties and the flight landed in Orlando.
He was arrested by federal agents and charged with assault or intimidation of flight crew member or flight attendant and interfering with the performance of duties.