Director Matthew Vaughn has shared the first teaser for 20th Century Fox's eagerly-anticipated sequel Kingsman: The Golden Circle, as it playfully promises to deliver "a proper spy movie". There's one catch however; if fans want to catch a glimpse of the new footage, they'd better keep their eyes peeled while watching as everything is shown in a fleeting four-second flurry in the video.
If you're not afraid to hit that pause button as you go though – or if you're particularly tech-savvy and know how to slow down the play speed for YouTube videos – there's plenty of exciting things to catch in the sneak peek...
Most notably, viewers get their first real look at Julianne Moore's villain Poppy, who hasn't been spotted in any of the images that have been released over the last few days. In the teaser, it appears she runs some kind of resort called Poppy Land, complete with its own diner, pharmacy and other cinema.
However, there's definitely something off-kilter and ominous about the constantly smiling redhead, proven by the fact that she seems to be torturing people behind-the-scenes and is in cahoots with Edward Holcroft's character, Charlie, from the 2014 original. A genetically-modified Charlie at that, too.
Taron Egerton also makes several appearances despite the quick peek only being a few seconds long, returning as now permanently suited-and-booted protagonist Gary 'Eggsy' Unwin. Not only can he be seen teaming up with Pedro Pascal's Jack Daniels aka Agent Whisky, but also using an enhanced polka dot briefcase as a weapon... as you do.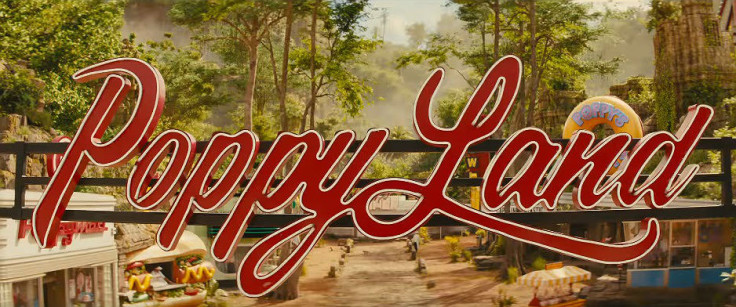 In the brief video, you also get a good look at the Statesman; the US equivalent of the titular British spies, consisting of Channing Tatum, Halle Berry and Jeff Bridges. Replace striped ties with cowboy cravats and gadget umbrellas for high-tech lassos and you pretty much know what to expect of the Stateside secret agents.... Additionally, it looks like they've traded real dogs - which is what the Kingsman are assigned in the early days of their training - with robotic ones. Very spy-esque indeed.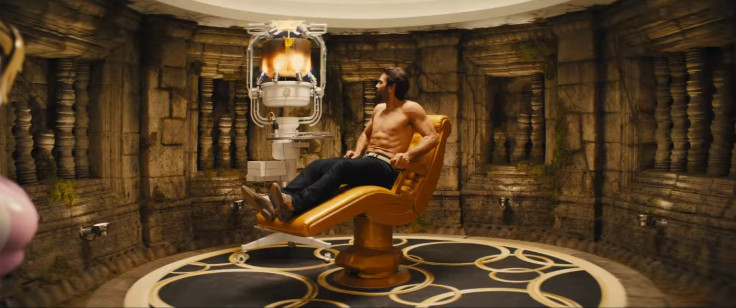 Based on The Secret Service mini-series by Icon Comics, the first instalment centred on an underground spy organisation that, after the death of one of its colleagues, recruits aimless yet promising young street punk Eggsy, just as a corrupted tech genius (Samuel L Jackson) vows to wreak havoc on the world. Having proved his Kingsman worth in the original, the follow-up is set to see Eggsy team up with American agency Statesman in order to save the world from their latest threat.
Also starring Michael Gambon, Elton John, Sophie Cookson, Vinnie Jones, Mark Strong and of course, Colin Firth reprising his role as Eggsy's mentor Harry Hart, Kingsman: The Golden Circle is set to reach UK cinemas on 29 September.