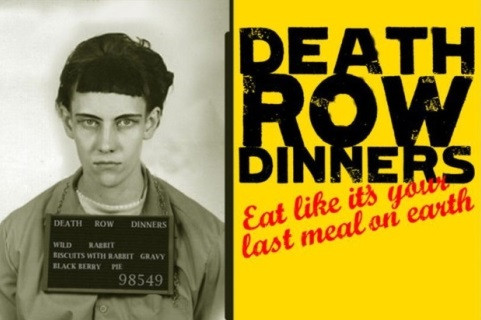 A Death Row-themed restaurant which came under criticism for offering the "ultimate last meal experience" has said it will stay open despite the negative reaction to it.
Death Row Dinners, a pop-up style restaurant due to open in Hoxton, east London, said it would be "considering its next steps" after experiencing a huge amount of backlash for offering "culinary twists" on real life last meals eaten by convicted criminals before they were executed.
The restaurant's website also featured pictures of criminals due to be executed with the menu choices hanging around their necks. These were soon taken down after the number of complaints began to rise.
The £50-per-head restaurant was criticised for being in "shockingly bad taste" for its controversial theme. Following the outcry, Death Row Dinners said it was "shocked and saddened" by the response and said it will consider whether to open at all.
However, the restaurant has now confirmed it will go ahead with the theme and its 'last meal' menu. Death Row Dinners defended itself by saying it does not condone the death penalty but wanted to highlight the issue and give "people something to think about".
The restaurant added there are attractions all over the world that have the potential to offend and experiencing a last meal-themed restaurant is no different to taking part in a Jack The Ripper street walk through London streets or staying in the Karosta prison-themed hotel in Latvia.
A spokesperson added: "On the back of the extreme reaction that has garnered the attention of media outlets around the world, after careful reflection we have decided to go ahead with Death Row Dinners.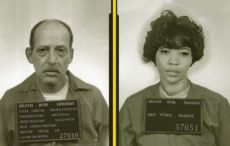 "The severity of the reaction is not at all surprising in the current world of instant outrage but cancelling the event only supports this short-termism currently infecting the population.
"Like it or not, the concept of a last meal is a sociological phenomenon. Whether innocent or guilty, death row prisoners have no freedom of choice about any part of their lives except for this final decision.
"We were expecting some negativity - after all it is an idea that was always going to polarise. Doing something that pleases everyone is impossible and also in danger of being wallpaper, and that's not what we wanted.
"The world is full of personal opinion and niche experiences and we believe there is a place for an experience like this."
Death Row Dinners also fought back against those who complained – with some even starting an e-petition calling for it to re-think the concept – by saying that whether people attend is purely down to "personal choice".
"If you don't like it, it's very simple, just don't go. Concentrate on what you do like, not what you don't," it added.
Tickets are still available for the event which will run from 24 October to 29 November.