Decentralised exchange OpenLedger launches Ethereum-based DigixDAO trading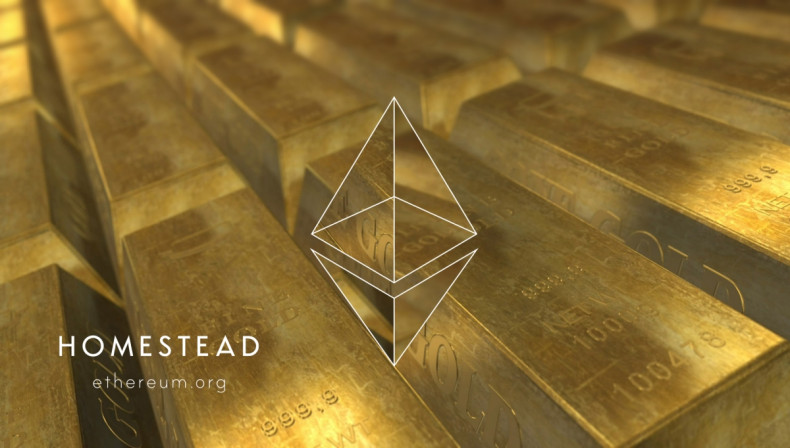 OpenLedger, the decentralised cryptocurrency exchange based on BitShares blockchain technology, is adding DigixDAO trading to its platform from 28 April. Recently DigixGlobal, which tokenises gold using Ethereum, met its entire crowdsale target in just 24 hours.
OpenLedger was founded by Ronny Boesing, CEO of Danish cryptocurrency exchange CCEDK.Boesing said in a statement: "Ethereum is fantastic, but it wasn't designed for fast, decentralised asset trading. OpenLedger was created with exactly that in mind. Transactions process in seconds. It's fast, secure, reliable and transparent. If Ethereum and DGD provide the means of minting digital gold, OpenLedger provides the perfect market on which to buy and sell it. Ethereum is one of the many other crypto coins that can be traded on OpenLedger, along with BTC, LTC and a range of pegged fiat equivalents such as BitUSD."
He said an arrangement between Digix and OpenLedger has been hammered out. From April 28th, OpenLedger will start listing Ethereum assets, including DGX gold-backed tokens and DigixDAO (DGD) tokens, which represent a share of the revenues generated from transfers of DGX.
Boesing is building out what he calls a "decentralised conglomerate" in crypto-friendly Denmark. This latest collaboration will help bridge the worlds of blockchain-based representative tokens and physical assets, he said.
"What you are seeing here is a democratisation of the investment industry. Previously, it would often be prohibitively expensive to buy small amounts of gold – certainly physical gold of which you actually took receipt in person. And even if ordinary investors were able to buy paper or regular digital gold without getting hit by fees, transferring it to another person is fraught with difficulties and costs.
"OpenLedger means you can buy and send someone a fraction of a gram of gold, without worrying about spreads or transaction fees or delays or ownership records. It's incredible that almost a century after most of the world came off the gold standard, we now have the means to use gold as an effective payment mechanism once again – not as a new gold standard, but as one of many parallel currencies on the blockchain."
OpenLedger is based on BitShares 2.0 MIT-licensed Graphene blockchain technology. Anyone is welcome to join and participate, and the entire decentralised network reaps the benefits of cross-promotion.
DigixDAO raised $5.5 million in just 12 hours for its gold tokens initiative. Running on the Ethereum blockchain, the company will facilitate the "minting" of tokens that each represent one gram of gold, securely stored and audited by an established vault gold company. These DGX tokens can be sent anywhere in the world and are divisible down to 0.001g – lowering the entry barrier for gold investment, and even allowing individuals to pay each other with gold online.
A proportion of the transaction fees from these transfers will be paid to DigixDAO holders who purchased the DGD token at ICO. However, Ethereum is a smart contracts platform, and not designed for the rigours of the modern marketplace.