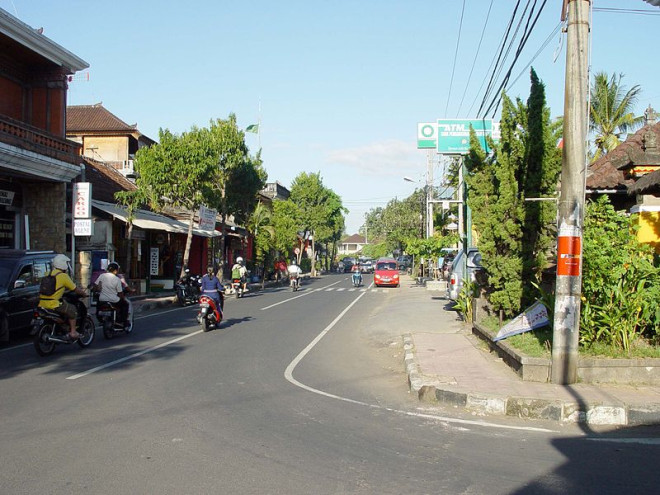 A murder investigation has been launched following the death of a British woman on the tropical island of Bali.
The Foreign Office has confirmed the death of a UK National on the island on the Indonesian archipelago, whom reports have named as Anne-Marie Drozdz, 49.
A 32-year-old construction worker was arrested in the Indonesian capital of Jakarta, where police believe he fled after the crime.
News agency AFP quoted a police source saying that her body was found in a villa in the tourist district of Ubud, a popular resort.
A police spokesman told AFP: "She was found by the owner of the villa lying dead on the floor with a black cloth over her face.
"The door was damaged and there were dried pools of blood on the floor."
The source added that Drozdz, an English and drama teacher from Leicestershire, had been renting the villa since May 17.
The suspect, named by police as Hambali, was yesterday returned to Bali for questioning.
"Indications, evidence and other information gathered from the crime scene point to Hambali as the perpetrator of the crime," Refi Pribadi, the police commissioner, said.
"The suspect was a construction worker employed near where the crime took place. Based on the initial investigation, only one perpetrator has been identified. We continue to develop the case," the police chief added.
Gregory Drozdz, 55, told the Telegraph that his sister had travelled to the island to set up a social enterprise to help young people on the island.
"Her death is a tragic loss to us as her family and also to her friends," he said.
"She was dedicated to working with younger people but was also very courageous, as the countries she worked in were especially wary of westerners. That didn't worry her though. She always took the bull by the horns and was fearless."
He added: "As a family we are overwhelmed with the burden of our grief. It has only been a few days and I do not think we have totally taken in what has happened. We just want to know what happened to her and why."
Ida Bagus Putu Alitin, the head of forensics at Sanglah Hospital in Denpasar on the island, told AFP that the woman's body showed bruises on the neck and around the mouth.
"But we will wait until permission from her family and police to carry out an autopsy," Alitin said.
A spokeswoman for the Foreign Office said: "We are aware of the death of a British national in Bali on 22 May.
"We are providing consular assistance to the family."