DeepFlight Dragon: Civilian submarine now available for recreational use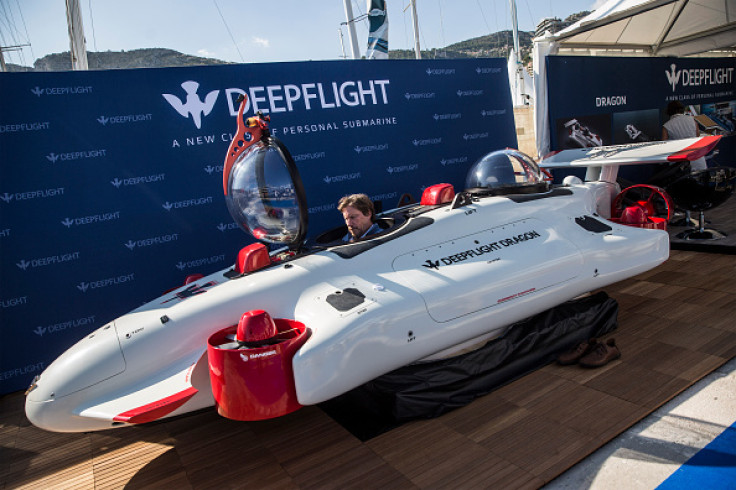 After the advent of civilian drones, there is another mammoth toy that will soon be within the reach of the super-rich. Available only for underwater warfare or marine studies earlier, submarines are now ready for recreational use.
DeepFlight Dragon, a state-of-the-art product that offers consumers the ability to travel underwater, has hit the market and is priced at $1.5m (£1m, €1.4m). Its hover-board technology boasts of enabling a user to "take flight underwater". The submarine, which is easy to operate, can travel at speeds up to 5mph and can go as deep as 400ft underwater.
According to a CNN report, private submarines are becoming commonplace due to the availability of cheaper and stronger composite material. Advanced technological innovations have resulted in engineers managing to build underwater machines that are more durable. One such material is carbon fibre, which has only recently been introduced in the market.
The DeepFlight Dragon's hull has been manufactured such that it is capable of withstanding water and air pressures involved in ocean diving. The material used is believed to be lightweight and resists damage due to rust or corrosion. The submarine is equipped with a fail-safe safety mechanism that helps the gadget float to the surface on encountering a power failure or system malfunction.
The DeepFlight Dragon is one of the many private submarines available in the market, experts have claimed. The submarines are available at varied prices. For instance, the Seabreacher X boasts of a 260 horse power supercharged engine and is available for purchase at $80,000.
Other private submarines currently in the market are the Scubster, the Triton and the SEAmagine. The EGO-Compact is yet another 'semi-submarine' believed to function partly above and below water.
Due to rising popularity of private submarines, some holiday resorts offer customers the option of piloting a submarine for an entire day.
© Copyright IBTimes 2023. All rights reserved.