Half of the UK deer population should be killed in order to prevent road traffic accidents and crop damage, researchers have said.
A study by researchers at the University of East Anglia has revealed that Britain's deer population is continuing to expand because of a lack of natural predators and that is threatening biodiversity.
They say there are more deer in the UK now than any time since the Ice Age.
The researchers covered 1,100 miles at night and used thermal imaging to determine the size of the deer population. Number crunching of gender ratios and fertility levels revealed how effective deer management is.
The scientists found that attempts to manage the population just pushed thousands of deer into the surrounding countryside rather than effectively controlling it.
In Breckland, East Anglia, researchers said 53 percent of the 3,500 muntjac need to be killed and 60 percent of the 2,200 roe should be culled.
Kristin Wäber, who conducted the study, said: "Native deer are an important part of our wildlife that add beauty and excitement to the countryside, but left unchecked they threaten our woodland biodiversity.
"Trying to control deer without a robust understanding of their true numbers can be like sleepwalking into disaster. To effectively reduce and stabilise the population establishing numbers is vital.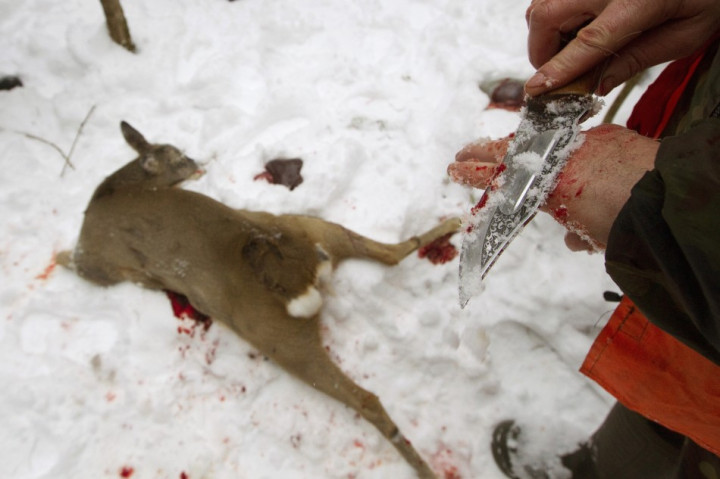 "In Thetford Forest, despite an active programme of professional management culling thousands of deer, the numbers culled did not offset [reproduction].
"It is likely that this is happening in other landscapes across much of England. This is a particular problem for non-native invasive species like muntjac."
Wäber said that deer posed a significant threat to woodland birds including warblers and nightingales.
"They also carry diseases and if numbers are not properly managed they can cause damage to crops as well as road traffic accidents.
"To help control carbon emissions the government has set targets to increase woodfuel production but this will be hard to achieve when woodlands are under so much pressure from deer.
"Current approaches to deer management are failing to contain the problem - often because numbers are being underestimated. Cull targets are often too low.
"This research shows that an annual cull of 53 per cent for muntjac and 60 for roe deer is necessary to curb their continuing increase and spread."
This research follows an announcement by environment secretary Owen Paterson regarding the forthcoming badger cull.
He said the cull will go ahead this summer in West Gloucestershire and West Somerset despite widespread anger about the decision.