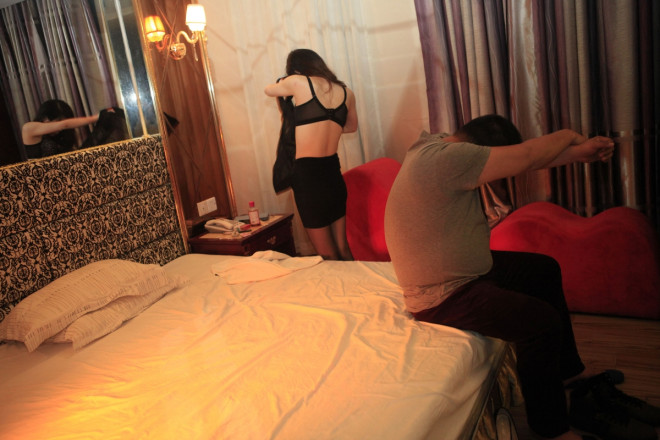 Chinese authorities have sacked and expelled six members of the Communist Party for "degenerate behaviour" after they became victims of a sex tape extortion ring.
The officers, who held different government roles in a number of cities across the central Hunan Province, were lured into having sex with two girls, Xinhua news agency reported.
The two girls, who were part of a criminal gang, recorded the communist officials in the throes of passion using pinhole cameras.
The encounters went on from May to November 2010, according to authorities. The sex tapes were used by four accomplices of the girls to blackmail the officials.
Detectives with the public security bureau broke the extortion ring and arrested the gang.
A gloomy future awaits the libertine Communist officials.
They not only broke the law but also "violated the principles of socialism", which do not allow extramarital affairs, Xinhua reported.
They were sacked and transferred to a discipline inspection procedure for further investigation, after being named and shamed.
The six are: Zhao Anmin, head of the health bureau in Hengyang City; Yin Wen, vice president of the Changning City committee of Chinese People's Political Consultative Conference (CPPCC), Kang Junliang, vice president of the Hengshan County committee of the CPPCC, Duan Dinghua, head of Leiyang City Forestry Bureau, Shi Dongsheng, head of Leiyang City's tourism authority and Liu Honghan, secretary of the committee of Leiyang City Development and Reform Bureau of the CPC.