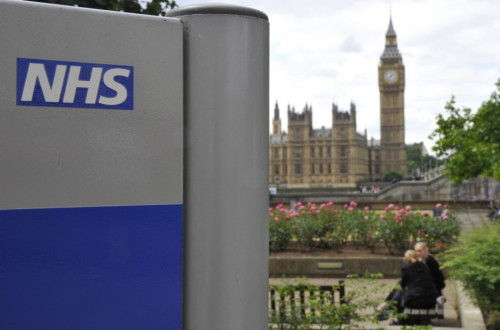 A hospitalised 4-year-old boy had to resort to sucking wet wipes because he was so dehydrated, according to his mother.
The parents of Sean Turner, who died on ward 32 at the Bristol Royal Hospital for Children, say he was neglected by the "shambolic" ward in March 2012.
Sean had been born with his heart on the right side of his body and with blocked arteries. He underwent sugery to help his heart work more efficiently, but was moved out of intensive care too soon because his bed was needed for other patients.
Steve and Yolanda, Sean's parents, told the court he was suffering from vomiting, losing fluids at a high rate and he had severe blood pressure and blood clots.
They also revealed he was removing the wet tissues to cool his head and sucking them for moisture because of dehydration.
The inquest is currently being held at Flax Bourton, Somerset, where Sean's parents have provided distressing accounts of his neglect.
His mother, Yolanda, said "nobody would listen" to her requests for help for her son, while she could see him suffering.
"Events on Ward 32 left his chances of survival stacked against him. The sub-optimal nursing levels had contributed to his death," she said.
"Sean fought so hard in hospital. There were so many missed opportunities to rescue Sean from the state he was in.
"Taking the approach to wait and see if he would get better on his own was his ultimate demise."
Mr Turner added: "No parent should be put into the situation where they go into a safe environment where they have to plead for four days and have him have a cardiac arrest in their arms. We now have to live with that horror.
"The care Sean received in the PICU (Paediatric Intensive Care Unit) was very high, unlike the care on Ward 32 where nurses were not around.
"They cared but didn't seem to have the knowledge or know how to recognise a deteriorating child over four days.
"Sean suffered a catalogue of horrors but while they were concerned they appeared not to have the knowledge or the level of care to give him what he needed."
After the surgery, Sean spent 18 hours on PICU despite doctors initially stating he would spend five days there. He was moved to ward 32 because his bed was needed, and that's where he started vomiting and was unable to keep liquid down. Fluid had begun to build up around his heart.
He was then moved back to PICU, where he started to show signs of recovery for 11 days, before being transferred back to ward 32.
He mother said: "It was the worst decision ever made for Sean, the inadequate staffing levels and no high dependency care were the beginning of the end. It was busy and chaotic."
On 12 February, Sean started vomiting again and became "intensely dehydrated". He became reliant on his oxygen mask again and even sucked liquid from wet tissues to quench his thirst.
Mrs Turner's requests for her son to be returned to PICU were ignored, the court heard.
On 16 February, Sean suffered a heart attack and was taken into surgery, where fluid from his heart and right lung were drained.
However, on 5 March, Sean was taken once more into theatre where he suffered a bleed on his brain. He died just hours later.
Doctors at the University Hospitals Bristol NHS Trust maintain Sean was regularly monitored. They told the inquest they'd followed all procedures outlined in the "very difficult circumstances".