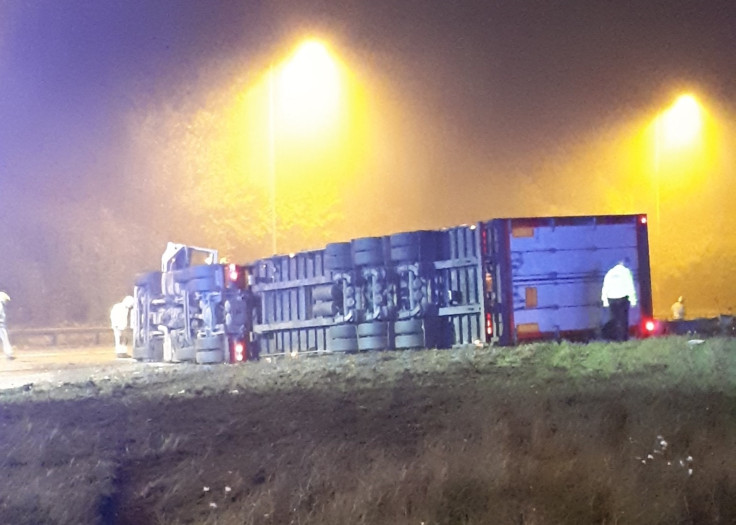 Motorists in Worcestershire faced delays to their journeys on Tuesday 26 September after a lorry overturned on a roundabout causing a chemical spill. Dramatic pictures posted on social media show the lorry on its side with debris strewn across the road.
The incident happened on a roundabout used to access the M50 from the M5 just after midnight on Tuesday. "The vehicle had spilt chemicals and shed its load across the roundabout," a statement from Highways England said.
An extensive cleanup operation saw parts of junction 8 on the M5 closed for around 13 hours, along with nearby Strensham Services on the southbound carriageway.
Highways England said at around 1.35pm the roads had been reopened. The lorry driver was said to be the only person injured in the incident, which is still under investigation.
A West Midlands Ambulance Service spokesman said: "The lorry driver, a man believed to be in his 50s, was the only patient. He was treated for cuts to his head and grazes to his arm before being transported to Worcester Royal Hospital.
"Due to the chemical nature of the incident, HART remained on scene to support fire service colleagues in case of contamination from the chemicals, but were able to stand down without the need to treat any further patients."