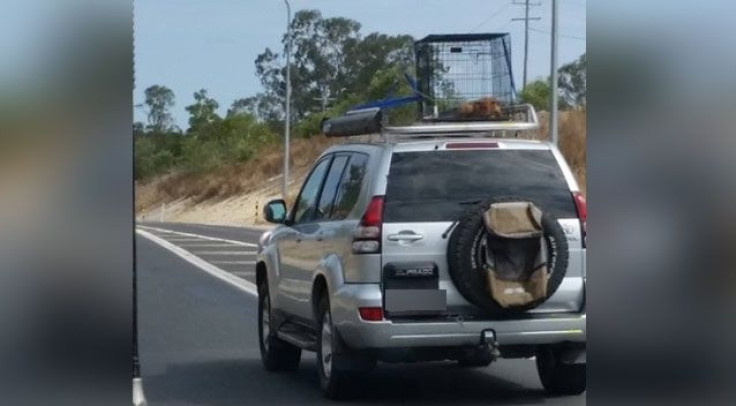 RSPCA Australia has tried to stem a social media hunt for an elderly couple suspected of strapping a puppy to their car roof and driving it down the motorway at 70mph.
Internet users reacted angrily to a picture that showed a scared young dog travelling down the motorway in a cage tied to the roof rack of a four-wheel drive in Queensland.
Amateur sleuths used the vehicle registration to identify the vehicle owners, who are believed to be married OAPs.
But the RSPCA pleaded with members of the public to show restraint – adding that publishing the suspect's name and address or subjecting them to any other form of intimidation could slow any criminal investigations.
The pictures which sparked the controversy were uploaded by Margie Popovic. They showed a seemingly distressed a tan-coloured puppy negotiating the winds as the gas-guzzling 4x4 spad along Bruce Highway.
"I imagine [it was] terrified as it was subject to Highway noise and over 100kph wind without shelter at all... [who] would this do to a human?" Popovic wrote.
"All up we observed this for about 115km – well an hour and a half. [The] second photo shows crate mat blown up and poor puppy in front of it taking the full force of the wind," she added.
People were disgusted that the car's owners had not found space for the puppy inside the spacious vehicle, and a witch hunt quickly ensued.
The incident is the latest in an emerging trend of so-called 'doxxing' – where a person or people's private information is published online with malicious intent.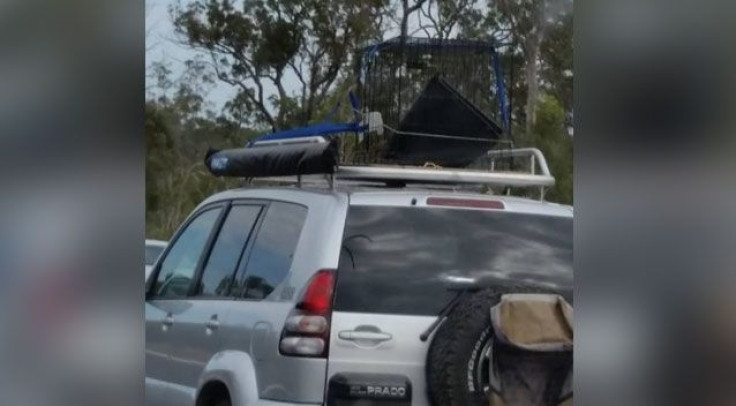 RSPCA Queensland redacted Popovic's dog picture so that the number plate could not be read – but this was not before plenty of people had had a chance to identify the suspects.
The animal charity then pleaded with angry animal lovers to desist from launching their own investigations or exacting justice on their own terms.
"While we appreciate the concern many people have shown in relation to this post, we are very mindful that innocent people can be impacted when personal information is made public," the charity said.
An RSPCA spokesman told local media that the act of putting the dog crate on the roof was not illegal, in and of itself. However, a number of animal rights laws could have been breached if the dog's was harmed during the journey.
The practice of doxxing was famously used to expose far-right supporters that had attended the Unite the Right rally in Charlottesville last month. Unfortunately, innocent members of the public were wrongly identified by the social media detectives.