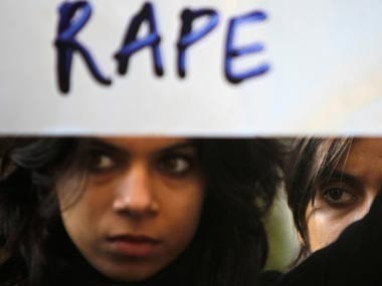 A 20-year-old woman was allegedly raped by her fiancé and two other men in a moving car travelling through west Delhi on Wednesday (10 April).
According to police reports cited by the Indo Asian News Service, the woman was discovered in an unconscious state by a passer-by in an area known as Najafgarh.
The unnamed passer-by took her to a hospital and informed the authorities. At the hospital, doctors confirmed she had been gang-raped.
The victim said she was raped by her fiancé Inderjeet (24) and two of his relatives, Nitin (23) and Vijender (25). All the attackers have since been arrested at hideouts in west Delhi's Bakkarwala village.
The woman, who originally hails from the Jhajjar district in India's Haryana state, had travelled from her home to Delhi at the request of her fiancé, so that they could register their marriage legally. She and Inderjeet married in a temple ceremony last month without informing their parents.
According to the victim, despite getting married in a temple, Inderjeet did not allow her to stay with him at his house in Bakkarwala, where it is believed the attackers all worked as property dealers.
The woman said she was gang-raped after she consumed a cold drink offered by her husband and fell unconscious.
A police spokesperson said: "She was called by Inderjeet to meet him here Wednesday to register their marriage through court. After arriving in Delhi, the woman was taken by Inderjeet in a car in which Nitin and Vijender were already sitting."
An unnamed officer told the Indian Express that after she was raped "the woman was thrown out of the car near a garbage dump in Deep Vihar Colony, Najafgarh."
Police revealed that the victim had already lodged a rape complaint against Inderjeet in February, but later withdrew it.