Dell's Production Line Exposed: 74-Hour Weeks, Forced Overtime and Squalid Mass Dorms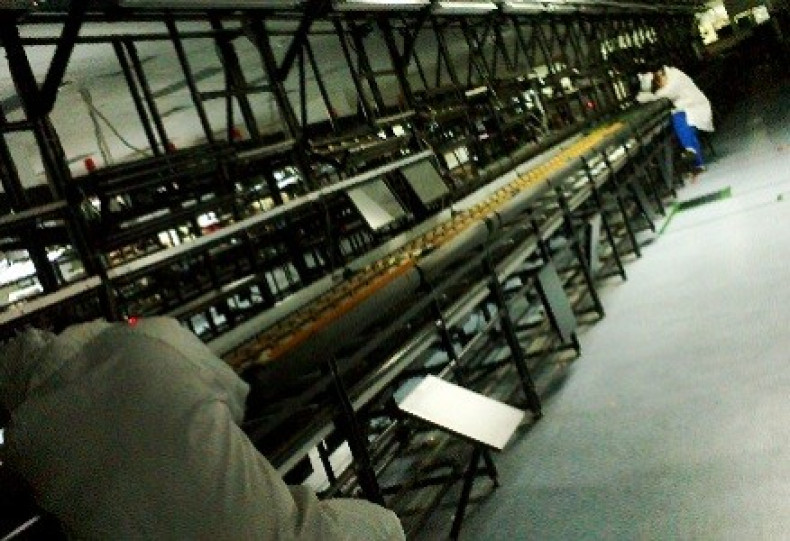 We use computers and IT equipment everyday, yet it is rare that we consider the conditions in which these products are made. But a new report, produced by DanWatch and China Labour Watch, has laid bare the inner workings of one of the electronic industry's biggest companies. And it's not pleasant reading.
Undercover investigators have examined four Chinese factories fundamental to Dell's supply chain, and found workers subject to 74 hour working weeks - 26 hours longer than the International Labor Organisation (ILO) stipulates. Staff routinely face abuse from managers and are forced to handle dangerous chemicals without protection.
Overtime of up to four hours per day is forced, and mistakes are fined. Workers are crowded together in dorms, and there is little chance of promotion through the ranks. In some instances, the investigators found that workers were forced to work a seven-day week during peak periods.
When confronted by these revelations, Dell's Deborah Albers said that they had audited three of the four suppliers in our report and found "non-conformances to the EICC Code of conduct" and had put "corrective actions plans... in place". But talk is cheap, and such promises are nothing new.
In the past Dell has made similar statements, such as when their supplier Foxconn came under scrutiny after a series of worker suicides, but no genuine action has materialised. Although a number of NGOs have reported serious labour rights violations since 2004, the company's ethos is largely unchanged.
By demanding drops in prices down the supply chain, Dell has made it impossible for suppliers to implement necessary improvements to working conditions, such as reducing overtime or increasing base rates of pay. CEO and Chairman Michael Dell's shocking statement from 2002 that "our job is to be absolutely the best in the world at driving costs down" remains sadly integral to all aspects of policy.
Time for action

Now it is time for Britain to take action. The UK government has been the first to adopt into law the UN Guiding Principles on Business and Human Rights, with William Hague saying that "We believe firmly that the promotion of business and respect for human rights should go hand in hand". But this does not square with its approach to Dell, which has signed 21 multi-million-pound contracts with Britain's private sector.
Whilst George Osborne calls for the UK to stop treating China like a "sweatshop on the Pearl River" the government continues to operate with little regard for human rights in their purchasing of electronics equipment. It is essential that the massive contracts that the public sector hold with companies such as Dell are used to provide effective and independent monitoring and create improvements for workers across their supply chains.
People & Planet believes that the size of Dell's public sector contracts means that public bodies can exercise significant leverage to influence companies such as Dell to make reforms to their supply chains. By using their collective purchasing power, public bodies can hold Dell, and other companies which violate labour rights laws, to account. This represents a concrete way for the public sector to bring about industry-wide changes and ensure that ILO conventions and principles are upheld.
Indeed, if the UN Guiding Principles are to be implemented in an effective and meaningful way, it is essential that public sector purchasing is put to use in the best way possible. A new organisation, Electronics Watch, consisting of a number of NGOs including People & Planet in the UK, has been launched across Europe. Electronics Watch aims to provide independent monitoring for the electronics industry and to use public purchasing to protect the human rights of workers in the industry.
People & Planet is the largest student network in Britain campaigning to end world poverty, defend human rights and protect the environment. peopleandplanet.org.