Football should have done more to look after England's ailing 1966 World Cup heroes and other footballers from the era who have been diagnosed with dementia after years of repeatedly heading footballs. The pressure is being kept alive by Dawn Astle whose father Jeff Astle was famous for his headers for his former side West Brom and later died from "head trauma" in 2002.
Martin Peters, Nobby Stiles and Ray Wilson were part of the greatest ever Three Lions side that beat West Germany 4-2 at Wembley in 1966. They were all later diagnosed with dementia, with a fourth member of the squad − Jack Charlton − also reportedly showing signs of the degenerative brain disease.
On average one in 14 people over 65 has Alzheimer's, while approximately 20% of over 80s have the disease. Those figures are in stark contrast to the disproportionate number of retired footballers who have shown signs of the disease.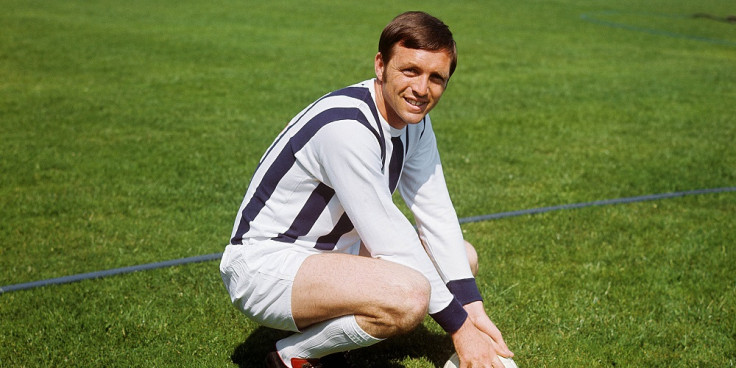 It is thought at least 300 footballers from the 1950s and 1960s who played for some of England's most illustrious teams have been diagnosed with Alzheimer's and after repeated pledges to investigate links between the disease and heading footballs, the Football Association (FA) and Professional Footballers' Association (PFA) have announced they will take steps to investigate the impact of repeated minor head injuries.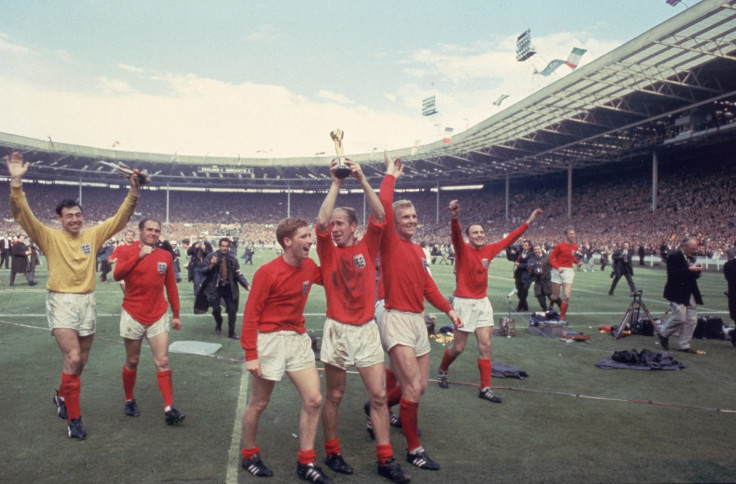 The decision came after the PFA said it had been approached by "quite a number" of former players with symptoms. The move toward research comes too late for Dawn Astle, whose father Jeff Astle, the beloved former West Brom striker known for his thunderous heading of a football, died in 2002 of repeated minor head traumas.
"Following dad's death and the subsequent coroner's report, there were some serious concerns not just for football but for sport in general. The coroner ruled Dad's job killed him," Dawn told IBTimes UK.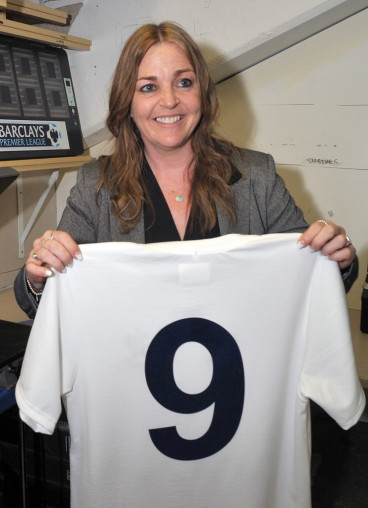 "He [Jeff] didn't even know he was a footballer when he died. He had been stripped of all dignity and of human nature."
A neuropathologist later examined Astle's brain and found chronic traumatic encephalopathy (CTE), a condition found in 90 of the 94 NFL players studied in America, paving the way for a $1 billion (£700 million) lawsuit.
The analysis inspired the Astle family's Justice For Jeff campaign, which was launched in 2014 as Dawn was promised an inquiry into a possible link between degenerative brain disease and heading the old leather footballs.
However, as months ticked by she became "bitterly disappointed" at the lack of answers and believes the football establishment has dragged its heels for fear of what a study could uncover.
"There was supposed to be a study into brain injuries and heading the football and we were waiting for the report to come out. Then in March 2014 a journalist approached my mum saying he couldn't find anything about the research.
"It just did not make any sense to me that the study was not finished. The FA eventually said they started the study but none of the players completed the tests. We had no idea whatsoever. The first thing I thought was: 'Well, what are you doing then? Nothing?' The problem has not just gone away.
"What is just as important is to look back and ask: 'Have we got a problem with some of our players?' Dad can't be the only one. Alzheimer's was the easy diagnosis, if you like. Who wants to say football could be a killer?
"Football made these men heroes; it owes them and their families answers."