Would you care to guess which have been the two most tweeted names in the build up to tonight's UEFA Champions League Final? Surely Cristiano Ronaldo must be top, given an injury scare, and the fact that he is indisputably one of the two best players in the world? No. He is third.
His Real Madrid colleague Gareth Bale then? Fourth. Atletico Madrid's star striker Fernando Torres? Fifth. So who is top? It's the managers. Real's Zinedine Zidane and Atletico's Simeone, who tonight fight it out for Europe's greatest prize.
Meanwhile, not just in the UK, but across the world, global media gorges on the latest chapter in the soap opera that is the English Premier League as two of its biggest names, Jose Mourinho and Manchester United, finally come together, the issue of who could put his name and face on napkins and pen tops and the like finally being resolved.
My son Rory works in football, for West Ham, but even he has been shocked by the scale of the Mourinho coverage. "It's like there is a new Pope or American President."
Partly, of course, it is because Mourinho is a charismatic, endlessly fascinating character, as I discovered when I profiled him for my book on winning. It is also because football is a truly global game and global TV coverage has made the top names the modern age equivalent of the last century's rock and Hollywood movie superstars.
But there is something else at work here. Alex Ferguson is now a leadership module subject at Harvard Business School. Universities and academics are queueing to do in-depth studies on how Claudio Ranieri led Leicester City from 5,000-1 outsiders dismissed as relegation certainties by virtually every pundit in the land to Premier League Champions and international heroes. Businesses are flocking to find out how Ben Ainslie builds winning sailing teams and how Dave Brailsford's "marginal gains" winning philosophy in cycling might apply to their world.
Since writing Winners, it has been the world of sports more than either business or politics that has asked me to try to distill the lessons from talking to winners in all three fields. So I have found myself in the unexpected position of doing a team talk for Warrington Wolves rugby league team, (I am not taking all the credit for their current table-topping status), addressing Chelsea's mini army of coaching and scouting staff, speaking to several sports governing bodies, and plenty more besides. Top sports teams seem always to be looking for that something from outside that might make even a tiny difference. Politics meanwhile all too often tends to operate in something of a comfort zone and resist ideas from the outside.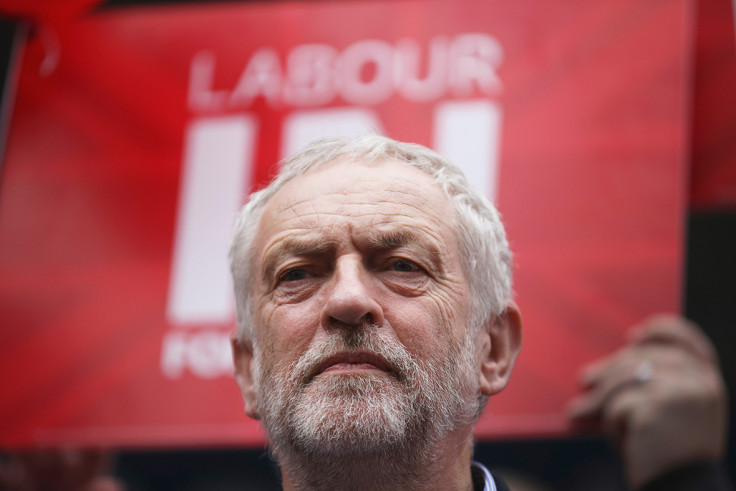 The people at the top of these sporting organisations are leaders and must have all the skills required to lead big brands and enterprises which, as we have seen in recent days, is – for good or bad – what they are. Strategy. Teamship. Resilience. Innovation. The ability to assimilate a mass of data and use it properly.
There are examples of great sporting leadership all over the world and to be fair most of those I know or work with accept that at the top level politics is probably tougher. But how many examples of great leadership do we see on the political stage? With Nelson Mandela gone is there a single world leader who can command near universal respect? US President Barack Obama gets close in many countries, but sadly not his own. German Chancellor Angela Merkel does better than most but it is possible to see even her fulfilling Enoch Powell's observation that all political careers end in failure. As for the current US scene, most people outside the Donald Trump cult find it profoundly depressing that one of the two great parties of the world's most powerful country have produced him as its presidential hopeful.
Closer to home Delia Smith, no less, has today written superbly about the nature of our EU referendum debate. A referendum on our membership of the EU that we would not be having if David Cameron had seen off Ukip in argument as he should have done three years ago, instead of thinking the promise of a referendum would make the problem go away. A Leave campaign led by Boris Johnson, whose hold on truth gets more tenuous by the day and yet who still wakes up every morning to look in the mirror and see not the clown most people see, but a modern day Winston Churchill.
Jeremy Corbyn who did well to get the Labour Party to see him as leader but has since done little to suggest he can win over the country to see him as a prime minister. Nicola Sturgeon whose leadership skills I have admired more than most SNP-loathing Labour people, but who cannot seem to say anything about the referendum without making the coverage all about Project Fear as though still reliving the last referendum on Scottish independence rather than this one on the UK's future.
I would not want Mourinho, Zidane, Simeone, Ferguson or even the great Sean Dyche of Burnley to be PM of my or any other country. But I do wish we had a few more people on the political landscape who were as interesting, as tough, as innovative, as charismatic, as good at leading and building teams as the ones we love to watch prowling their technical area and marshalling their multimillionaire charges. And if politicians actually looked at great sport at something they could learn from, rather than just enjoy or exploit, they might surprise themselves.
The mindset of too many in politics is to think that whatever they are doing, it is good enough. The mindset of most great sports leaders is to think, no matter how good we are, we could always be better. And they're right. After all, of all who started out on the road to tonight's Milan final, only one will land the prize.
---
Winners and How They Succeed, Arrow Books, paperback now out £9.99.
---