Is Demi Lovato dating MMA fighter after split from Wilmer Valderrama?
The Skyscraper singer announced split with her boyfriend of six years, actor Valderrama on Instagram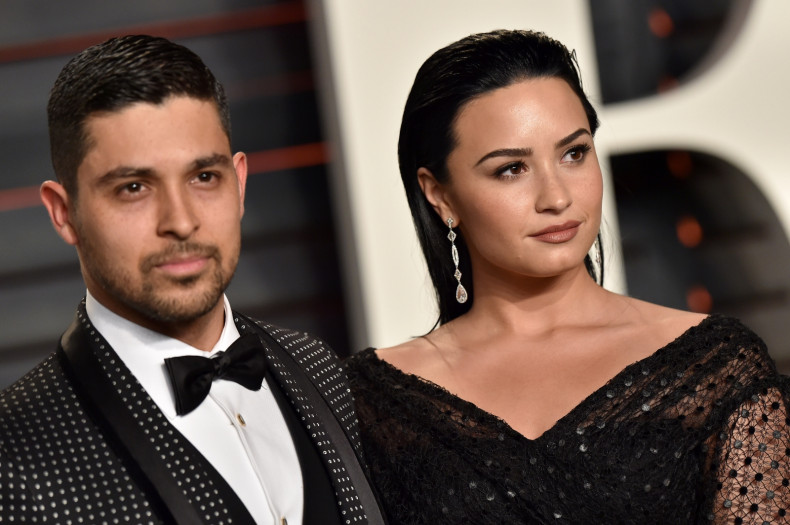 Actress Demi Lovato has apparently already moved on from ex-lover Wilmer Valderrama, amid reports that the Let It Go singer is dating MMA fighter Guilherme 'Bomba' Vasconcelos. The 23-year-old singer met the mixed martial arts fighter at West Hollywood's Unbreakable Performance centre, where they both work out. The pair are "just having fun" and "Demi's still looking to meet new guys," a source told US Weekly.
The news that Lovato has moved on does not come as a complete surprise, considering her frequent appearances on Vasconcelos' social media accounts. A week ago, the pro MMA fighter attended the singer's concert in Orlando, Florida, where Lovato paid tribute to the victims of a mass shooting at the Pulse LGBT nightclub.
The singer also attended the MMA fighter's matches while wearing a Team Bomba T-shirt. Earlier this week, the Skyscraper singer took to Twitter to reveal how excited she was about her future.
In June, Lovato announced her split with Valderrama on Instagram saying that they were better as "best friends".
The post captioned: "After almost 6 loving and wonderful years together, we have decided to end our relationship. This was an incredibly difficult decision for both of us, but we have realized more than anything that we are better as best friends. We will always be supportive of one another."
Speaking on Elvis Duran and The Morning Show (13 July), she revealed that she did not care about what anyone thought when it came to her decisions. She added: "I stopped giving an 'f' at like 15! Actually like five.
"You only get one life, so if you don't do what makes you happy in this moment, you're doing yourself an injustice for the rest of your life.
"If you find yourself in a situation where you think maybe I'm not happy right now, maybe you have to make changes."